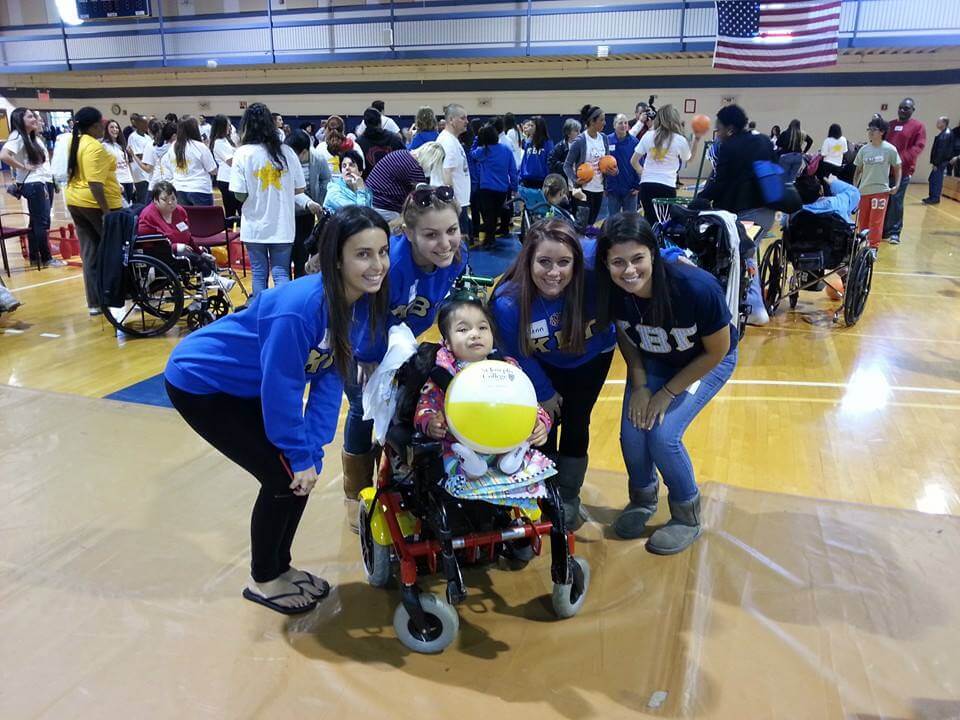 St. Joseph's College (SJC) is pleased to announce that the  Long Island Region Adapted Games, sponsored by Special Olympics New York, were recently held on its Long Island Campus in Patchogue, N.Y. On Sunday, October 27, more than 140 athletes and 150 volunteers turned SJC's John A. Danzi Athletic Center into a celebratory series of Olympic-style sports events for children and adults with disabilities. 
"The Special Olympics athletes exhibited great determination at the Adapted Games and were an inspiration to all who attended," said Patrick Tracy, director of campus ministry at SJC. "It was matched by the hard work and celebratory joy brought by the SJC student volunteers."
Participants from the Long Island Developmental Disabilities Service Office (LIDDSO), Independent Group Home Living Program, Inc. (IGHL) and United Cerebral Palsy of Suffolk County (UCP), participated in events such as bowling, javelin throwing, target throwing, basketball, soccer, golf, tennis, spikeball and fiddle stick. The competition aims to build sportsmanship, courage and self-esteem. 
Founded in the 1960s by Eunice Kennedy Shriver, the Special Olympics provides year-round sports training and athletic competition for more than 4.2 million children and adults with intellectual disabilities by giving them continuing opportunities to develop physical fitness, demonstrate courage, experience joy and participate in a sharing of gifts, skills and friendship.