Angela's House offers programs and supports and will coordinate services to families who need care for their medically frail children at home. For children who cannot be cared for at home, Angela's House I, II and III are specially designed homes that provide a warm environment with 24-hour nursing care to accommodate the children's complex medical and physical needs.
My Country Cares For Angela's House
Visit us and like us at the above named Facebook page
My Country 96.1FM, a JVC Broadcasting Station, held its 6th annual all-day Radio-thon fundraiser, which included on-air donations, on-air auctions and an ebay auction for Angela's House. DJs Phathead and Bill Powers interviewed children and parents that visited the studio during the event.




Angela's House October Golf Outing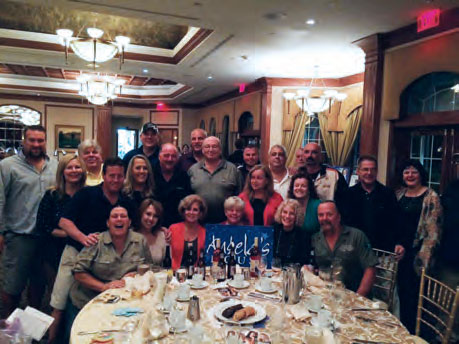 The Annual Serva Family golf outing hosted on October 3rd at Willow Creek Golf and Country Club in Mt. Sinai was a HUGE success! Thanks to our event sponsors Go Green Environmental Duffy and Duffy, and Salenger, Sack, Kimmel & Bavaro! Their continued support of this event benefitting our Stony Brook home is greatly appreciated. Over 125 guests enjoyed the private golf course with several holes overlooking the water, a full breakfast, lunch, cocktail hour and dinner.
Save These Dates
For more information on these events or to register online, visit www.angelashouse.org or call Johanna Rotta at 631-796-2723 or email at jrotta@angelashouse.org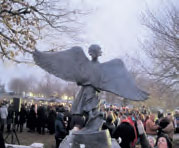 Save the Date
Angel of Hope Candlelight Vigil December 2, 2017
4pm at Eisenhower Park
For all those who have lost a child.






Angela's House Spring Gala
Over 320 friends, family and supporters attended our gala at the beautiful Watermill Caterers of Smithtown. 2017 marks the 25th Anniversary Year for the organization and we are so appreciative of all who came out to help raise funds for our Foundation Program. Thank you to Rothco, Vehicle Tracking Solutions and the Elena Melius Foundation for your generosity. Thank you also to Carol Silva, Anchor for News 12, for joining us and helping us commemorate this milestone.


Message from the Executive Director Bob Policastro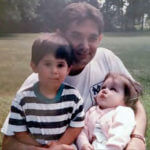 We are very excited to be celebrating the 25th Anniversary of Angela's House. It brings me great pride and relief to know we have helped to fill a great void in our community's health care system. It has been a long road which has never been easy. I think back to the days when my wife and I were stuck in the hospital with our daughter, Angela, not knowing where to turn.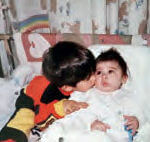 I remember meeting a handful of families with children living in the hospital and asking myself, "How is this possible? Why should a traumatic situation that a family faces with having a medically fragile child be made worse because there is not an umbrella of services to support them?" It was at this moment that my advocacy efforts began.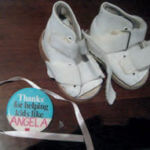 I wrote and spoke to all of our elected officials. I learned early on that I was viewed as "just a parent," but I felt the immense pressure to advocate and find solutions. New York State was not tracking these children and they had no plans to create new programs. Fortunately, on a Federal level it was known that medically fragile children were getting stuck in hospitals, at a great cost to Medicaid. This served as the catalyst to produce a win-win situation, a Medicaid waiver or exception, to cover the cost of families caring for their medically fragile children at home. This also would mean tremendous cost savings to the government.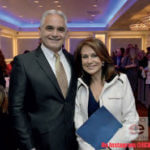 Early advocacy efforts, which were done along with other parents, helped to introduce this Care at Home program. This was like opening up a dam, allowing help and assistance to families who were very much in need. However, I still struggled to identify families that needed help. That coupled with the difficulty in educating elected officials and the larger community about our medically fragile children was a serious issue. I was very fortunate to get the attention of News 12 news anchor Carol Silva who brought this population of children into the living rooms of Long Island. Through a three part series News 12 showed the greater Long Island community that there were children stuck in hospitals, children in facilities out of state and parents that were caring for their children at home.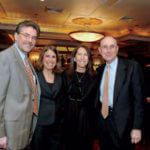 Our community of medically fragile children and their parents finally had a platform and we will always be grateful for this exposure. Another pivotal point in our history was when Dr. Richard Fine, the Chief of Pediatrics at Stony Brook Hospital, agreed to help the plight of medically fragile children by hosting a meeting with representatives from New York State. At this meeting we addressed important issues related to what could be done to help the children getting stuck in hospitals. This gave me, as "just a parent", the respect and clout within the group of decision makers to have a voice and advocate for the needs of medically fragile children.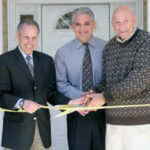 I was not able to convince already existing agencies to pick up services to help families. At the time I was working with Mrs. Ila Vora from the NYS Office of Persons With Developmental Disabilities, OPWDD, and she recommended that we do it – and that is how our first Family Support Service program began.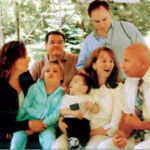 We started to offer Respite Care and assistance in purchasing medical supplies and equipment that couldn't be funded by other means.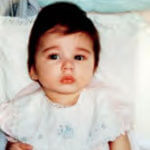 While this was all happening OPWDD recommended that I speak with another highly respected agency. They thought I would have luck finding assistance with our concept of a group home for medically fragile children. The agency was Independent Group Home Living (IGHL) and the CEO was Walter Stockton. IGHL had just created a similar medical program for adults and Mr. Stockton agreed to assist us. I was still "just a parent" but I felt blessed that I was catching the ear of people that would end up helping us to create the foundation of who we are today. I was able to speak with now Former Assemblyman Harvey Weisenberg.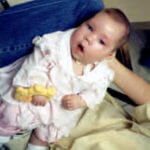 He was/is such a wonderful champion for our children. He fought against those who wanted to send our children far from home because there were no local options and he successfully obtained the funding for us to move forward with the first-of-its-kind home for medically fragile children. It is important to me that I always share how my efforts started 28 years ago when my daughter was born. For the first 8 years of Angela's House it was me and the four walls around me, numerous doors closed in my face, but I remained steadfast. It started as me being "just a parent," and I am proud of it.
Thank you for all your support.
Thanks to Our Supporters
Key Impact Sales donation
Visiting at ROTHCO
Children's Foundation of Suffolk
Runners participate in the Smithtown Kickers Turkey Trot
Patchogue Medford High School Bottle Toss fundraiser
Ancient Order of the Hibernians – Kings Park

Proud kids after their Lemonade stand fundraiser
Your Gifts Make a Difference
Donations can be sent to:
Angela's House
PO Box 5052
Hauppauge, NY 11788
Angela's House is a 501(c)(3) non-profit organization; your gift is tax deductible to the full extent of the law.
Angela's House uses public programs, grants and donations to assist families caring for their children with special health care needs that are medically fragile, chronically ill or living with a life threatening illness. Your donations and assistance with fundraising allows us to ease the financial burdens our families experience with the day-to-day care of these children. These funds are very important especially for children who need help right away but often must wait months to get assistance through public programs. These funds are used to purchase medical supplies and/or therapeutic equipment, provide critical medical care, and other items not covered by insurance.
Donations in Memory of

Elanor Poloskey

Paulie P. Grama

John Hafner

Mackenzie Borchers

Giovanni Brunetti

Brandon LeMaire

Salvatore Portelli

Dana Carey

Antonella DiGiovanni

Kelly Anne Ficken

Samantha Lazazzaro

Stephanie Belli

Anthony (TJ) Johnson

Anthony Simas

Maria D'Ecclessiis

Domenico Zagariello

Emma Grace Zagariello

Julia Ann Capone

Little Jimmy McMann

Olivia LoRusso

Kamalakshy Sadanandan

Joanne McGowan

Angel and Rose Guglielmo

Joseph Pizzi

Emily Ockers

Abigail Peyman

Jake Spadalik

Johnny Boutin

Graham Gurcan

Dominic Capone

Katelyn Hesselbirg

Zach Cashin

Kyle Herring

Angela Policastro

Oliver's Fund

Evan Dragan

Walter Woodburn Sr.

Lou Santoriello

Patricia Bolger

Connie Mulkeen

Eric Perrin

Lorraine Bonnett

Andrew Baierlein

Patricia Geelan

Hedwig Zielinski

In Lieu of Flowers

John Hafner

MacKenzie Borchers

Donations in Honor of
Delaney Harnett

Doug Francis

Charles DiSanto

Caroline Serva

Jackson Iallonardi

Lorraine Bonnett

Johanna Rotta

Isabella Viola

Mr. and Mrs. George Levy
For information on making a Planned Gift, please contact Angela's House so that we may assist you.

Planned Gifts
Gift opportunities include: Bequests, Life Insurance, Real Estate, Stock, Trusts and Wills.