Angela's House offers programs and supports and will coordinate services to families who need care for their medically frail children at home. For children who cannot be cared for at home, Angela's House I, II and III are specially designed homes that provide a warm environment with 24-hour nursing care to accommodate the children's complex medical and physical needs.
Testimony from Johnny's Mom
Angela's House and what it means to me.
I was a young mother of four when my youngest child Johnny's medical condition changed when he required a tracheotomy and a feeding tube. Up until Johnny was nearly 5 (1998) he lived at home. With his medical needs growing I was unable to care for him at home with us all.
Through what I would consider to be divine intervention, I was put in contact with Bob Policastro, a man and his family that had been through what my family was going through. Bob and his wife Angie have been working tirelessly to have a home built for children that their medical needs were too great for families to care for their child at home but whose family is on Long Island. It was an additional two year wait for the house to be built but it was built and that meant my son would be on Long Island with his family and it meant a shorter distance to drive for a visit.
Johnny spent nearly 16 years at Angela's House and during that time he has received excellent medical care and a tremendous amount of LOVE. The wonderful nurses and aides tirelessly provided Johnny with kisses, hugs and jokes. Johnny rewarded them with the simplest of gestures…his smile.
Over the years my children and myself considered everyone at Angela's House a second family to us. Johnny had additional brothers and sisters along with the staff that became his second moms. We were truly blessed and fortunate to have this special place for Johnny.
Holiday Party
Angela's House Spring Gala
Your Gifts Make a Difference
Donations can be sent to:
Angela's House
PO Box 5052
Hauppauge, NY 11788
Angela's House is a 501(c)(3) non-profit organization; your gift is tax deductible to the full extent of the law.
Please make checks out to: "Angela's House"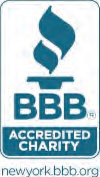 Angela's House uses public programs, grants and donations to assist families caring for their children with special health care needs that are medically fragile, chronically ill or living with a life threatening illness. Your donations and assistance with fundraising allows us to ease the financial burdens our families experience with the day-to-day care of these children. These funds are very important especially for children who need help right away but often must wait months to get assistance through public programs. These funds are used to purchase medical supplies, medical care, therapeutic equipment, and other items not covered by insurance. Below are a few of the families and children we assist in our programs.
Donations in Memory of
Philip Bonvino
Rose Gulielmo
Eric Yablonski
Peter Tumminello
Graham Gurcan
Bonnie Farrell
Andrew Baierlein
Dominic Capone
Katelyn Hesselberg
Zach Cashin
Brandon LeMaire
Antonella DiGiovanni
Jake Spadalik
Evan Dragan
Samantha Jo Lazzazaro
Angela Policastro
Angela Lombardo
Abigail Rose Peyman
Emma Nelson
John McGrath
Nicolas Alfiero-Rosario
Zack Merlin

In Lieu of Gifts
Morrone's 40th Wedding Anniversary
Brooks Hallahan's Christening 

Donations in Honor of
Mackenzie Borchers
Ethan Leest
Caroline Serva
Grace Feeney
Isabella Viola
Gina DiMartino
Oliver Miller Wilhel
Otto Warnke
James Getters
Margaret Kenney
Anthony Olivero
Michele Felline
Reuben Brewer
Adam Shapiro
Stephanie Belli
Angel Jasmine Hollins
Diana Corte
Andrew Berliner
Elaine Pagano
Ed Tompkins
Billy Christiansen
Ronald Richards NYPD
Philomenia Lampone
An Ferdinand Casares

In Lieu of Flowers
Samantha Lazzaro
Johnny Boutin
Lorraine Bonnett
Planned Gifts
For information on making a Planned Gift, please contact Angela's House so that we may assist you. Gift opportunities include: Bequests, Life Insurance, Real Estate, Stock, Trusts and Wills.
Message from the Executive Director Bob Policastro

I am often asked – "How do [we] handle the many tragic things [we] see with regards to the children we assist?" It is a good question and so simple for me to answer. I think back to when my wife and I were faced with our own challenges with our daughter; we did all we could to love her and give her the best we could. While we may not have the breakthrough technology to cure or heal the medically fragile children we assist, we can work with the children and their parents to give the children the best quality of life possible. On the cover you read about Johnny and his journey with us, in his mom's own words. While we knew we were incapable of changing his medical condition, we could (and did) give him the life that he deserved. We also do our best to extend love and compassion and give peace to his family and other families who have lost a child. It is painful to see a child pass; we can only hope that the parents find the peace they so very much deserve. We are so immensely proud of our staff and the quality of care that our children receive. We know that like Johnny, there are so many children and families that are benefitting from our existence. But, there is some uncertainty. There is an important issue we are currently being faced with. New York State is continuing to redesign the Medicaid service delivery system. We do not know the long term ramification(s) but we do see problems now. We do not have a new home in the works due to a lack of funding to support it, not a lack of need. Our medically fragile children, who age out of our program(s), have no residential alternatives to support them. This is a huge issue and dilemma for us. The pressure soon will be to move our children into managed Medicaid programs which we feel is based on limiting services. We are concerned about changes to our work with the coordination of care. Unfortunately, all of these changes equate to cuts within our support network. It is for these reasons that your support is more important than ever before. We know that we are so lucky to have such wonderful friends and supporters. We mean it so sincerely when we say we could not do what we do and help who we help without you. So, again, thank you so much for your generosity! 
Save the Date: Angel of Hope Candlelight Vigil
December 3rd, 2016 – 4:00 PM at Eisenhower Park
For all families that have lost a child.
Thanks to Our Supporters
Recent Events
My Country Cares for Angela's House
Visit us and like us at the above  named Facebook page 
My Country 96.1FM, a JVC Broadcasting Station, held its 5th annual all-day Radio-thon fundraiser, which included on-air donations, on-air auctions and an ebay auction for Angela's House. DJs Phathead and Bill Powers interviewed children and parents that visited the studio during the event.  
Eat & Greet with NY Mets & Long Island's own Steven Matz
Serva Family  Angela's House Golf Outing 
SAVE THESE DATES:
Fishing Fundraiser – July 13th, Captree State Park
Arthur & William J. Pace Memorial Golf Outing  – August 22nd, Nissequogue Golf Club
Angela's House Walk-A-Thon – September 18th
Follow us on Facebook or our website to see our upcoming events and activities
For more information, sponsorships or to register online, visit www.angelashouse.org or call Johanna Rotta at 631-796-2723 or email jrotta@angelashouse.org. Visit and like our Angela's House Facebook page for all current information!