Angela's House offers programs and supports and will coordinate services to families who need care for their medically frail children at home. For children who cannot be cared for at home, Angela's House I and II are specially designed homes that provide a warm environment with 24-hour nursing care to accommodate the children's complex medical and physical needs.
Race For Kids
Race for Kids was created by Arthur and Darren Krantz of PRC Industries to help raise awareness and money for Angela's House. Their goal is to help Angela's House gain exposure through racing, one of the most television sports in the US. Darren Krantz, President of PRC state "with success comes obligation, that's what my farther always says and we feel that Riverhead Raceway is a great place to raise awareness for Angela's House.". In addition to raising awareness, Race for Kids is also raising money through "One Lap At a Time". 100% of all proceeds go to Angela's House, so don't let this opportunity "pass" you! Donations can be made by calling 631-750-9600 ext. 110 or visiting raceforkids.com
Message from the Executive Director Bob Policastro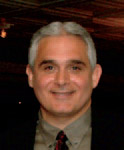 The exciting start of a new year closes the milestone of last year's celebration of our 20th anniversary. We are happy to announce the construction of Angela's House III is complete.
We are happy to share that the budget for Angela's House III was recently approved by the government to support the operation of the home. The delay in opening the home was unfortunate, but this is great news for the children and parents who were waiting for this great opportunity.
On another note, when you view this newsletter it helps show the support and love that has been extended to children we assist despite the setbacks for the third home. I thank everyone involved for all of your hard work and efforts to help us. We would not be successful without your support. Recent and future service cuts make it harder to meet the needs of all the children helps us overcome this. In fact, last year we assisted more than 600 children with our programs. This is a great responsibility but we are honored you have been there with us.
We are excited about the new fundraiser. "Race for Kids", that has just started, and will be running throughout the year. "Race for Kids" was established by the very generous Krantz family. The Krantz racing team is seeking sponsors for each race they are in to raise money for Angela's House. They will be racing at the Riverhead raceway.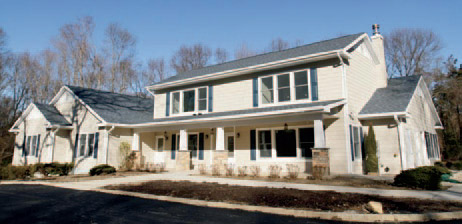 Thanks to Our Supporters
Come join us on Facebook and Twitter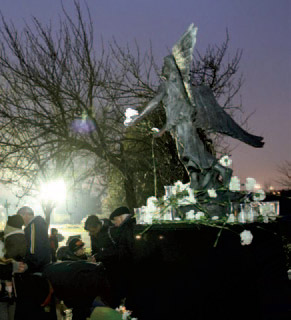 Save the Date
Angel of Hope
Candlelight Vigil
December 7, 2013
4pm at Eisenhower Park for all families that have lost a child
Angela's House Spring Gala
We had an exciting evening celebrating the completion of construction on our third home located in Stony Brook. The Watermill in Smithtown did a wonderful job spoiling our guests with an evening of delicious food and drink. Entertainment was provided by the master – Andres Echo from The ECHO Agency LLC. It was great to see hundreds of people coming out to support Angela's House. A beautiful cake made in form of Angela's House III was graciously donated by "Cakes by Christina" of Farmingdale, NY. Our sincere appreciation extends out to everyone who attended and our sponsors, for all your support. Special thanks to Caldara and Sons Contracting and The Elena Melius Foundation.
 Your Gifts Make a Difference
Donations can be sent to:
Angela's House PO Box 5052
Hauppauge, NY 11788
Angela's House is a 501(c)(3) non-profit organization; your gift is tax deductible to the full extent of the law.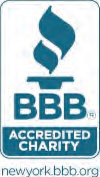 Angela's House uses public programs, grants and donations to assist families caring for their children with special health care needs that are medically fragile, chronically ill or living with a life threatening illness. Your donations and assistance with fundraising allows us to ease the financial burdens our families experience with the day-to-day care of these children. These funds are very important especially for children who need help right away but often must wait months to get assistance through public programs. These funds are used to purchase medical supplies, medical care, therapeutic equipment, and other items not covered by insurance. Below are a few of the families and children we assist in our programs.
Donations in Lieu of Flowers
In a time of grieving, this family displayed great generosity by requesting donations be made to Angela's House in lieu of flowers – David Bingham Sr.
Donations in Honor of
Caroline Serva
Terri Pace & Family
Oliver  Miller
Thomas McGrath
Mrs Thomas Martine
Evan & Elijah Villafane
Donations in Memory of
Dominic Capone
Zachary Cashin
Antonella DiGiovanni
Kelly Anne Ficken
Hubert Freund
Paula Gould
Graham Gurcan
Chris Hand
Kyle Herring
Katelyn Hesselbirg
Michael Kelly
Brandon LeMaire
Edith Mingoia
William Monteith
Abigail Peyman
Dolly Piotrowski
Paulie Poloskey
RoseAnn Sacco
Tina Tanteri
Myonghui Tompkins
Peter Tumminello
John Vengroski Sr.
William Wagner
Eric Yablonsk
24 Hour Request-A-Thon
JVC Broadcasting along with DJ Bill Powers of WRCN held a request a thon fundraiser. They had donations for song requests and auctions. Special studio guests included Tiki Barber, Randy Jackson, Mick Foley, Marty Lyons and Frank Catalanotto. They has several entertainers visit including "Craving Strange."
Holiday Party
"We Care for Kids" founder "King" Arthur Krantz helped organize and host a spectacular party for the children and families of Angela's House. Sponsors included PRC Industries, IBEW Local 25 and Pace's Steak House. This party would not be possible without the many volunteers that help make it successful.