Angela's House offers programs and supports and will coordinate services to families who need care for their medically frail children at home. For children who cannot be cared for at home, Angela's House I and II are specially designed homes that provide a warm environment with 24-hour nursing care to accommodate the children's complex medical and physical needs.
Joseph
It has been another long year for the Romeo family, and thankfully we have had limited hospitalizations regarding Joseph and his health, which is a blessing. We are eagerly awaiting the construction of Angela's House III, which will change our lives tremendously. Joseph is now 7 years old, and although nursing is in place at the home and he travels to school daily, it is still a very unnatural environment. All of us (including Kayla, his sister) anticipate the day when we will have a "private" home—one without change of shifts every eight hours, people entering into the house at all times of the day and night, shipments of enormous boxes of equipment, and the constant need to protect Joseph from sickness by way of sanitizing so very frequently. It will also be good to have the sense of privacy that we haven't had in what seems like an eternity.
I have had other opportunities to place Joseph but I have declined without hesitation because I know that Angela's House is the absolute best place he could call his home, even better than our home. We look forward to the possibility of taking a vacation as we haven't had one in years for fear of Joseph's nursing being unavailable, and Kayla has begged me to get her a pet (other than a fish) for some time now which she's been denied due to sanitary reasons and Joseph's trach. That would be lovely for her.
Many a day we seem to be doing all right, but sometimes it does feel like we are hanging on by a string. My husband Joe, Kayla and myself know that the situation could be a lot worse, such as those times when Joseph is in the hospital for long durations, so we stay strong for each other and put on a brave front. But inside we are in a state of constant suspension never really having any kind of a life. I'm accepting of this for the most part, but for my eight year old daughter I feel a bit sad. She is still waiting for her life to begin. We spend most of our time orchestrating Joseph's care, chasing after medications which need to be refilled, going to doctor appointments and ordering his supplies. It takes a lot of time every week to have and keep these things in motion.
I am visioning a life of more equality for both my son and daughter. With Joseph at a home (which is designed for him,) and our family being able to visit him often, it would also mean that Kayla will be able to commit to weekend activities such as sports, which she wasn't able to do before. She can invite friends over to her home, which she is reluctant to do at this point. Joseph will be in an environment that is suitable for his needs, without the stairs that we have here and with a bathroom designed for his safety. I can envision having birthday parties at the new Angela's House for Joseph with his fellow housemates and my family celebrating with him. This to me is making a very difficult situation more normal and will provide a healthier way for all of us to live.
With much anticipation, we await the future of the new Angela's House III. We are so very grateful for all of your hard work and efforts and those of Angela's House staff. We think about it every single day, every month, every year, and it is what gets us through the hard times and helps give us the strength that we need to get through yet another crazy day.
With much love and appreciation, Karen
Message from the Executive Director

This is an exciting year as we proudly Celebrate our 20th Anniversary. It is amazing to think we have come this far, but I realize it is far from over. I learned a long time ago that the advocating efforts need to always continue. We ended last year with a great honor. The Long Island Business News presented an Award to Angela's House called "Healthcare Heroes". T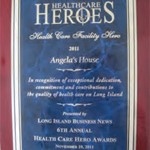 his is a great honor. I feel this award exemplifies the hard work and dedication of our staff that tirelessly give of themselves to do everything they can to give medically frail children a better life. I feel the next greatest support system is our community and the many volunteers that work hard to help us fulfill our mission. The support is amazing as you see the long list of people and groups that help us any way they can.
Angela's House III

The work for Angela's House III in Stony Brook has started. The construction should be completed by the end of the year. Many of the children in this new home will require oxygen or ventilator support to survive. It will be heartwarming to see these children move into this comfortable home. The budget approved to build this house will leave us with a great shortfall, so our fundraising efforts will continue strong.
Come join us on Facebook, Twitter and our website to see and hear about the exciting events we have planned. Thank you for all your support.
Thanks to Our Supporters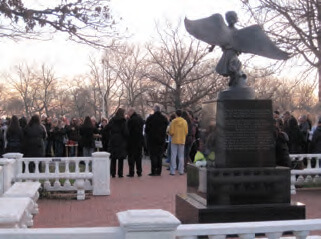 Save the Date
Angel of Hope
Candlelight Ceremony
December 1, 2012
4pm at Eisenhower Park
for all families that
have lost a child
Angela's House Spring Gala
Our 20th Anniversary celebration was held at the Water Mill in Smithtown that went above and beyond making a magnificent evening for our 300 guests. Bill Powers from WRCN radio along with his wife Kathy shared    their daughter's poignant story with our guests. We had a cumulative DVD that included news reports from News 12 that went back 20 years ago. We also presented Guardian Angel awards to long standing volunteers that make it possible to fulfill our mission.
Your Gifts Make a Difference
Donations can be sent to:
Angela's House PO Box 5052
Hauppauge, NY 11788
Angela's House is a 501(c)(3) non-profit organization; your gift is tax deductible to the full extent of the law.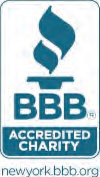 Angela's House uses public programs, grants and donations to assist families caring for their children with special health care needs that are medically fragile, chronically ill or living with a life threatening illness. Your donations and assistance with fundraising allows us to ease the financial burdens our families experience with the day-to-day care of these children. These funds are very important especially for children who need help right away but often must wait months to get assistance through public programs. These funds are used to purchase medical supplies, medical care, therapeutic equipment, and other items not covered by insurance. Below are a few of the families and children we assist in our programs.
Donations in Lieu of Flowers
In a time of grieving, this family displayed great generosity by requesting donations be made to Angela's House in lieu of flowers – Vincent Cambareri
Donations in Memory of
Andrew Baierlein
Krystal Cannone
Dominic Capone
Zachary Cashin
Athena Fogarty
Kelly Anne Ficken
Graham Gurcan
Kyle Herring
Katelyn Hesselberg
Brandon LeMaire
Arnie Levey
Mary Miller
Abigail Peyman
Paulie Poloskey
Joan Prisco
Lori Rosa
Donations in Honor of
The Altbacker Family
Christopher Cannone
Kyle Gaunay
T. LeMaire
Tom McGrath
Cadence McGoldrick
Oliver Miller
Caroline Serva
24 Hour Request-A-Thon
WRCN's Bill Powers and Brian Orlando held a 24 hour donation song request-a-thon fundraiser. They had auction items and contests that were bid. There were many special guests that called the studio or visited including Randy Jackson from Zebra and Mick Foley.

Angela's House Holiday Party
The Holiday Party was a great success with a program filled with entertainment, food and toys that were sponsored by PRC Industries and We Care for Kids Foundation.
Save These Dates