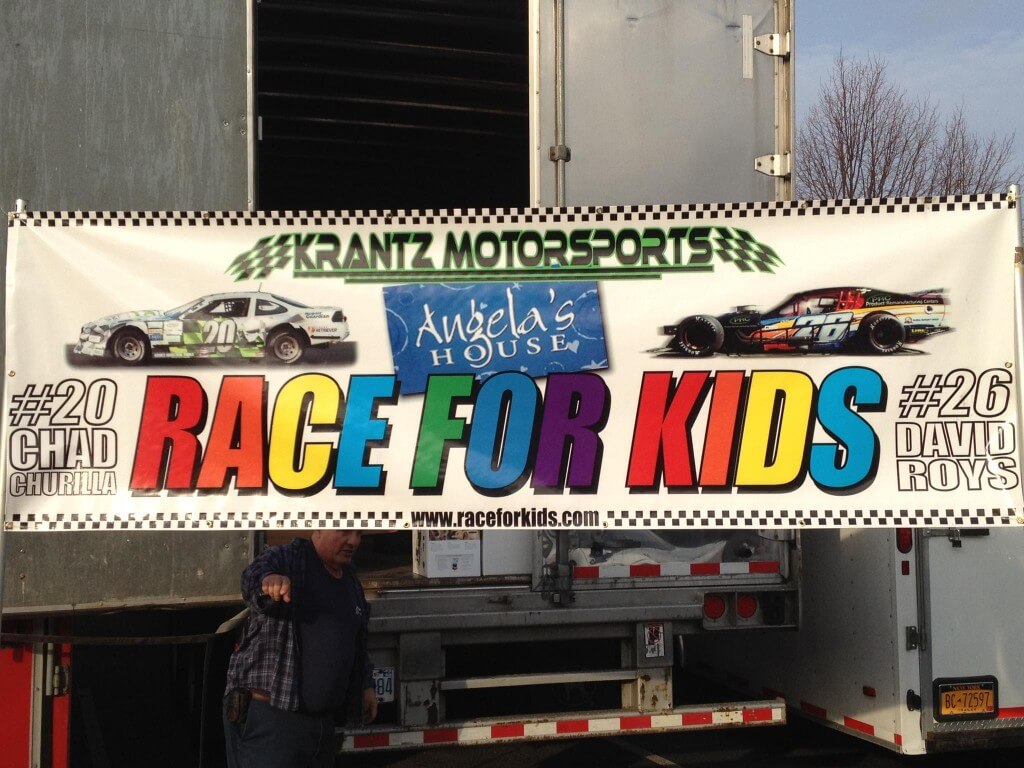 PRC Industries Inc. has come on board as a seasonal sponsor for the NASCAR Modified and Charger divisions in 2013. Joining those two classes on the opening day line-up are the Late Models, Figure Eights, Blunderbusts, Super Pro Trucks and Legend race cars.
PRC Industries Inc. entered the racing game at Riverhead Raceway midway through the 2012 campaign through Charger newcomer Chad Churilla. Then before the year came to an end PRC also joined forces with NASCAR Modified talent David Roys. PRC Industries Inc. is a world leader in reverse logistics, remanufacturing and recycling of consumer returned products with the firm founded by Arthur Krantz. The PRC and stock car racing partnership is not so much about promoting the company but rather to raise awareness for Angela's House, a place for medically frail and terminally ill children who require round the clock care. A third Angela's House facility is being built in Stony Brook, L.I.
Darren Krantz, President & CEO of PRC stated "with success comes obligation, that's what my father always says and we feel that Riverhead Raceway is a great place to raise awareness for Angela's House Race For Kids and enjoy some good clean family fun that you can only find at your local short track". Both Davis Roys and Chad Churilla will run the full season of races at Riverhead Raceway in their respective divisions with a new state-of-art race shop in the final stages of completion at PRC'S Long Island headquarters in St. James. Noted NASCAR WMT crew chief Billy "Bear" Collichio has been brought on board to oversee the race shop.
PRC will add prize money to both the NASCAR Modifieds and Charger purses weekly as well as host two "night at the races" programs on dates that will be announced in the near future. "We want to thank the Cromarty's for all that they do for racing on Long Island, I met them last year and look forward to being part of their racing family this year" Krantz concluded.
With the week long events at the famed Daytona International Speedway winding down it's time for Long Island race teams and fans alike to turn their collective attention on opening weekend 2013 at Barbara & Jim Cromarty's Riverhead Raceway.