Angela's House offers programs and supports and will coordinate services to families who need care for their medically frail children at home. For children who cannot be cared for at home, Angela's House I, II and III are specially designed homes that provide a warm environment with 24-hour nursing care to accommodate the children's complex medical and physical needs.
July Fishing Fundraiser
Another incredible evening out on the water! Over 250 people joined us for the 11th Annual Angela's House Fishing Fundraiser! We all had such a great time! Captain Chris from Fishtail did another fantastic job coordinating all the boats. Guests enjoyed fishing, eating and taking in summer rays!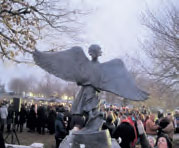 Save the Date
Angel of Hope Candlelight Vigil December 2, 2017
4pm at Eisenhower Park
For all those who have lost a child.
Join us at an upcoming event! Help us raise funds for our "Everyday Wishes Program!"
Save These Dates

For more information on these events or to register online, visit www.angelashouse.org or call Johanna Rotta at 631-796-2723 or email at jrotta@angelashouse.org

















Message from the Executive Director Bob Policastro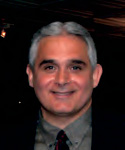 We are very excited and proud to be celebration our 25th anniversary this year! While it has been a wonderful year, it did start off tumultuously. Earlier this year our mission and goals were put to a great test, as New York State presented changes and cuts to the systems we rely on to help families. The program cuts were a major and unexpected distraction as we prepared for our celebratory 25th Anniversary Spring gala. These cuts and changes sparked a major advocacy effort, which was joined by other agencies across New York State. Together, we worked to bring awareness and the impact the proposed changes and cuts in services would cause. Fortunately, the major cuts were averted however we continue to invest hundreds of hours advocating to ensure that the voices of medically fragile children are in the ears of the policy makers.
For me, this year has been especially meaningful as it has been a trip down memory lane. In preparation for this years and our 25th Anniversary video I have had the joy of looking through old photos and reminiscing. It has been a long, spiritual journey that we have been blessed to be on; helping families with children that are medically fragile. We are proud of our parent led and driven start-up that has grown to help fill great voids in the New York State service delivery system; creating many first of their kind programs in both the State and across the country. These programs include our Family Support Programs (caring for children in the community) and our Support Programs (caring for children in the community) and our three Angela's Houses, which are a home away from home alternative for medically fragile children (who would otherwise live in hospitals or nursing homes).
I am inspired daily by all the support we have recieved during the past 25 years. This backing has allowed us to flourish which in turn has allowed us to help more and more children. It is a dream come true for both our agency and the families we assist. We hope our educational advocacy continues to educate our community and government officials to help us maintain and guarantee the resources necessary to support our children, our heroes that live amongst us.
In closing, I want to share a quote I recently came across which I feel puts into words and helps to explain our biggest obstacle and plight that we encounter each day; "People can't feel compassionate to our cause because it's unimaginable to them." As parents first, believe me, I understand because my wife and I lived this life. My response to this quote is we need to step out of our comfort zone and accept and embrace these children for who they are. We must come together to do everything we can to afford them the opportunity for the best quality, fulfilling and peaceful life possible.
Angela's House kindly thanks you for all your continued support.
Angela's House June Golf Outing
Our SOLD OUT 15th Annual golf outing hosted on June 5th at the Indian Hills Country Club in Northport was a HUGE success! Thanks to our amazing committee, the participants and donors like the Cull House that provided a delicious raw bar for all to enjoy. Guests enjoyed the private golf course with several holes overlooking the water, a full breakfast, lunch, cocktail hour and dinner.




Thanks to Our Supporters
It has been a great year celebrating our 25th Anniversary!
Smithtown 5K selected us as a beneficiary
Smithtown West hosted a fundraiser
Visited with our great supporter, ROTHCO
Build-a-Bear@ Shops at Walt Whitman gave away stuffed animals
The Althea Johnson All State Agency hosted a fundraiser
Cameron Cohen of Boy Scout Troop 214 of Hauppauge built a raised garden
L'Occitane @ Shops at Walt Whitman hosted a morning of pampering
Forest Brook Elementary of Hauppauge planted flowers at our Smithtown home
Sawmill School in Commack held a fundraiser
Harry Merzin's Eagle Project involved creating a pergola at one of our homes
Friends Academy in Locust Valley hosted a fundraiser
Your Gifts Make a Difference
Donations can be sent to:
Angela's House
PO Box 5052
Hauppauge, NY 11788
Angela's House is a 501(c)(3) non-profit organization; your gift is tax deductible to the full extent of the law.
Angela's House uses public programs, grants and donations to assist families caring for their children with special health care needs that are medically fragile, chronically ill or living with a life threatening illness. Your donations and assistance with fundraising allows us to ease the financial burdens our families experience with the day-to-day care of these children. These funds are very important especially for children who need help right away but often must wait months to get assistance through public programs. These funds are used to purchase medical supplies and/or therapeutic equipment, provide critical medical care, and other items not covered by insurance.
Below are a few of the children and their families from the Fall Fun Party at White Post Farms









Donations in Memory of

Abigail Peyman

Angela Policastro

Anthony Simas

Antonella DiGiovanni

Brendon LeMaire

Dana Carey

Domenico Zagariello

Dominic Capone

Eleanor Contreiras

Eleanor Poloskey

Emily Kafner

Emily Ockers

Emma Grace Zagariello

Emma Nelson

Frances Tria

Graham Gurcan

Jake Spadalik

Jean and Frederico Solomita

Joan Murray

John Cygan

John Hafner

Johnny Boutin

Julia Ann Capone

Kalakshy Sadanandan

Katelyn Hesselbirg

Kelly Anne Ficken

Kyle Herring

Little Jimmy McMann

Little Peter Tumminello

Mackenzie Borchers

Maria D'Ecclessiis

Meri Wolcott

Nikolas Vincent Giuliana

Paulie P. Grama

Peter Boyle

Salvatore Parisi

Salvatore Portelli

Samantha Lazazzaro

Sue Ellen Finegan

Zach Cashin

 

Donations in Honor and Celebration of
Caroline Serva

Delaney Harnett

Jake Zane

Kyle Gaunay

Meri Wolcott
For information on making a Planned Gift, please contact Angela's House so that we may assist you.

Planned Gifts
Gift opportunities include: Bequests, Life Insurance, Real Estate, Stock, Trusts and Wills.