Angela's House offers programs and supports and will coordinate services to families who need care for their medically frail children at home. For children who cannot be cared for at home, Angela's House I, II and III are specially designed homes that provide a warm environment with 24-hour nursing care to accommodate the children's complex medical and physical needs.
July Fishing Fundraiser
Over 275 people filled four boats for the 10th Annual Angela's House Fishing Fundraiser! We all had such a great time out on the water! Captain Chris from the charter boat Fishtail does a great job coordinating all the boats. Guests enjoy fishing, eating and lounging and as they're enjoying a beautiful evening on the Great South Bay.




Save the Date: Angel of Hope Candlelight Vigil
December 3rd, 2016 – 4:00 PM at Eisenhower Park
For all families that have lost a child.
Please join us as Angela's House celebrates its 25th Anniversary!
Save These Dates

For more information, sponsorships or to register online, visit and like our Angela's House Facebook page for all current information!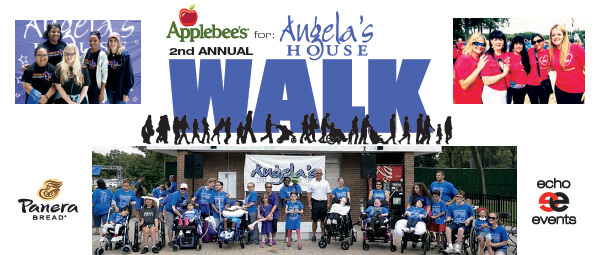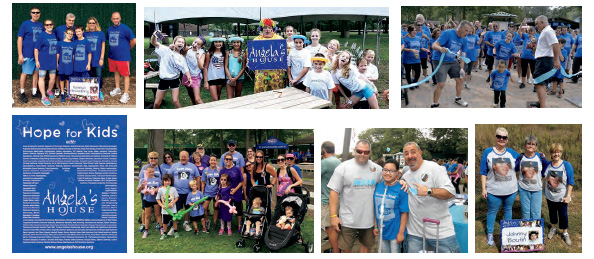 Message from the Executive Director Bob Policastro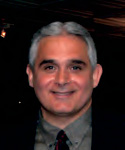 It is remarkable to look at this newsletter and see the amazing support we have received over the past few months! Your contributions, be they time and/or money, allow us to create an environment to assist the children that are medically fragile in our community. As the Founder I will always remember when my wife and I struggled with finding the supportive services we needed to help our daughter Angela. We are very grateful that things have come a long way since that time and it is our own lived experience that motivates me each day.

These thoughts come to mind as we begin to look forward to 2017, which will mark our 25th Anniversary! Please join us next year as we celebrate this monumental accomplishment!
I learned many years ago that our advocacy and efforts to seek out additional funding and awareness for these special children will never end. We realize the importance of this, embrace the responsibility and are honored to be their voice. There is an enormous pressure to make sure our government's attempts to redesign our health care system keeps a close eye on medically frail children. This accompanied with reduced funding makes our family's lives more difficult and staff and health care provider's work more challenging.
When I think of our Silver Anniversary my first thought is to graciously express my appreciation to everyone for making a difference for Angela's House. Who we are today would not be possible without having people that believed in my dream. Thanks to my family for their support and many sacrifices they have made throughout this journey. Thank you to Dr. Richard Fine of Stonybrook University Hospital, who validated the issues we faced in NY, to Walter Stockton, CEO of Independent Group Home Living, who helped to make our medical homes a reality and to Assemblyman Harvey Weisenberg who fought for the funding to create our homes. Thank you for the amazing journey these past 25 years, I can't wait to see what the future holds!
Angela's House June Golf Outing
Our SOLD OUT 14th Annual golf outing hosted on June 6th at the Indian Hills Country Club in Northport was a HUGE success! Thanks to our event sponsor United Asset Strategies! They showed amazing support for their own Erin Gibbons, who was this year's honoree. Guests enjoyed the private golf course with several holes overlooking the water, a full breakfast, lunch, cocktail hour and dinner.


Be sure to like us on Facebook, follow us on Twitter and continue to visit our website to learn about the exciting events and activities we do year-round!
Thanks to Our Supporters
White Post Farms made a generous donation to Angela's House
Boy Scout constructed a fountain at our Stony Brook Home
Rock n Roll BBQ for Angela's House at 89 North
Runners participated in the Smithtown Running of the Bull
Runners participate in the Tunnel to Towers 5K Run in NYC
Students from Forest Brook School in Hauppauge donate time at Angela's House
Gold Metal Gymnastics in Centereach hosted a fundraiser on National Gymnastics Day
Members of Kohls Associates in Action helped beautify one of our homes
BMW of Oyster Bay hosted a meet and greet with Steven Matz of the NY Mets and named Angela's House the beneficiary of toys, gift cards and monies raised
Members of Girl Scout Troop 85 in the Elwood School District made Angela's House the recipient of their Bronze Award efforts
Miss Exceptional raised awareness and funds for Angela's House
Italian Welfare League doing an amazing job supporting medically frail children
Atlantic Volkswagen hosted a month-long fundraiser for Angela's House
Arthur and William J. Pace Memorial Golf Outing
Another year, another amazing outing! We were joined by over 120 golfers on August 22nd at Nissequogue Golf Club. Thanks to The Ergonomic Group who came out in full force for their own Frank Scozzari, our honoree. Thank you to all for making the day so memorable! Guests enjoyed the private golf course with several holes overlooking the water, a full breakfast, lunch, cocktail hour and dinner.


Steven's Strikeouts
NY Met and Stony Brook's own Steven Matz held a season-long fundraiser for Angela's House. His fans pledged an individualized amount towards every strike-out he pitched! Steven also generously will be matching the first $10,000 himself as well. We are so appreciative of his support!


Your Gifts Make a Difference
Donations can be sent to:
Angela's House
PO Box 5052
Hauppauge, NY 11788
Angela's House is a 501(c)(3) non-profit organization; your gift is tax deductible to the full extent of the law.
Angela's House uses public programs, grants and donations to assist families caring for their children with special health care needs that are medically fragile, chronically ill or living with a life threatening illness. Your donations and assistance with fundraising allows us to ease the financial burdens our families experience with the day-to-day care of these children. These funds are very important especially for children who need help right away but often must wait months to get assistance through public programs. These funds are used to purchase medical supplies, medical care, therapeutic equipment, and other items not covered by insurance.
Below are a few of the children and their families from our Fall Fun Party at White Post Farms









Donations in Honor of
Caroline Serva
Cadence McGoldrick
Coach Bill
Caroline Caggiano

Donations In Lieu of Flowers
In a time of grieving
the family requests
donations be made to
Angela's House
in lieu of flowers
Patricia Geelan

Donations in Memory of
Laura DeBany
Kyle Herring
Lorraine Bonnett
Louis Squillacioti
Nicole C. Ferrari
Helen Thurlow
Grace Bellontine
Katelyn Hesselbirg
Bonaventura Bonanno
Joan Murray
Angela Policastro
Andrew Baierlein
Jake Spadalik
Marilyn D'Angelo
Kimberly Leitke
Rose Eifu
Peter Tummiello
Gabriel Pierro
Planned Gifts
For information on making a Planned Gift, please contact Angela's House so that we may assist you.
Gift opportunities include: Bequests, Life Insurance, Real Estate, Stock, Trusts and Wills.