Angela's House offers programs and supports and will coordinate services to families who need care for their medically frail children at home. For children who cannot be cared for at home, Angela's House I, II and III are specially designed homes that provide a warm environment with 24-hour nursing care to accommodate the children's complex medical and physical needs.
Message from the Executive Director Bob Policastro

This past summer marked 25 years since the birth of my daughter Angela who was left medically frail after her accident at birth. It feels like it was yesterday that my wife Angie and I were left trying to figure out what to do. It was this confusion, caused by the lack of support services, that lead me to advocate for assistance for others families in similar situations.
The memories of this heart wrenching experience drives us at Angela's House every day. When I was advocating, I often felt totally alone, but it was these memories that helped push me through. Even simply discussing what a medically frail child was caused difficulties because of the lack of the pervasiveness of the term. However, when you start from nothing, it really makes you appreciate all the advancements you can now see.
Although everything is not perfect, it is remarkable what was accomplished with the continued support from the community. As a recent example, when you see the photos below of the Boy and Girl Scouts, I am truly amazed by these kids and the projects they have done for us with donated time and money. These projects help to make our homes more beautiful and personable, they save us money, and help foster a warm environment for the children. I am very thankful for all the support we received from them and everyone else over the years.
We also recently had some exciting events. We had our second annual summer party for families this past July, hosted by White Post Farms. As you can see from the cover photos, everyone had a fantastic time. We also had some of our kids offered a first time shopping experience, graciously sponsored by Brooks Brothers.
Thank you for your help in assisting medically fragile children in our community and we look forward to your continued support into the future.
Come join us on Facebook, Twitter, and our website to learn about the exciting events and activities we do all year.
Thanks to Our Supporters
Amazing projects by the Boy and Girl Scouts at Angela's House

Save the Date: Angel of Hope Candlelight Vigil
December 6th, 2014 – 4:00 PM at Eisenhower Park
For all families that have lost a child.
Angela's House Golf Outing
Our 12th annual golf outing was sold out on June 9th at Indian Hills Country Club. Thank you to our sponsors Empire National Bank, SJS Construction Co., SIW Inc. and Tom Collins/Chris Panatier 9-11 Memorial Foundation Inc. Guests enjoyed this beautiful private golf course along with a full breakfast, lunch and dinner. During the dinner there were two videos played to show our new home in Stony brook and the story about one of our families we assist in home care.
Your Gifts Make a Difference
Donations can be sent to:
Angela's House, PO Box 5052, Hauppauge, NY 11788. Angela's House is a 501(c)(3) non-profit organization; your gift is tax deductible to the full extent of the law.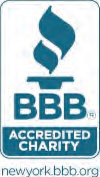 Angela's House uses public programs, grants and donations to assist families caring for their children with special health care needs that are medically fragile, chronically ill or living with a life threatening illness. Your donations and assistance with fundraising allows us to ease the financial burdens our families experience with the day-to-day care of these children. These funds are very important especially for children who need help right away but often must wait months to get assistance through public programs. These funds are used to purchase medical supplies, medical care, therapeutic equipment, and other items not covered by insurance. Below are a few of the families and children we assist in our programs.
Donations in Memory Of:
Grace Bellontine
Dominic Capone
Zachary Cashin
Antonella DiGiovanni
Josephine Early
Bonnie Farrell
Kelly Anne Ficken
Paula Gould
Graham Gurcan
Katelyn Hesselbirg
Brandon LeMaire
Ron Lupo
Joan P. Murray
Emma Nelson
Matthias Phetts
Angela Policastro
Paulie Poloskey
Anna Porsia
Joan Prisco
Michael Stanton
Donations in Honor Of:
The Altbacker Family
Caroline Caggiano
Joseph Guadagno
Nell Kempton
The Serva Family
Jake Spadalik
Donation in Lieu of Flowers:
In a time of grieving, these families displayed great generosity by requesting donations be made to Angela's House in lieu of flowers:Grace Bellontine
Emma Nelson

Fishing Charter Fundraiser
The 8th Annual Angela's House Fishing Fundraiser had four boats full of guests that joined us for this fun event sponsored by Captain Chris from the charter boat Fishtail.
Pace Family Memorial Golf Outing
A perfect day for golf honoring our friends Pat Barry, Steve Milvid, Tony Cosentino and Don Donaudy who have faithfully supported us for the past 10 years.
SAVE THESE DATES:
Spring Gala – March 19, 2015, Watermill Inn
Golf Outing – June 8, 2015, Indian Hills Country Club
Follow us on Facebook or our website to see our upcoming events and activities
For more information, sponsorships or to register online, visit www.angelashouse.org or call 631-979-2620