Angela's House offers programs and supports and will coordinate services to families who need care for their medically frail children at home. For children who cannot be cared for at home, Angela's House I, II and III are specially designed homes that provide a warm environment with 24-hour nursing care to accommodate the children's complex medical and physical needs.
Children move into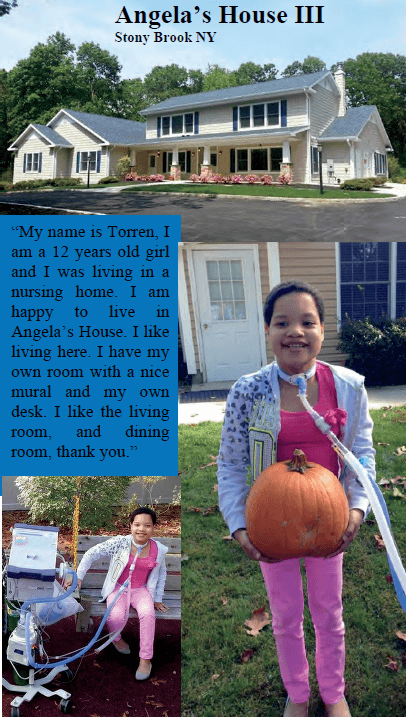 Summer Party for families at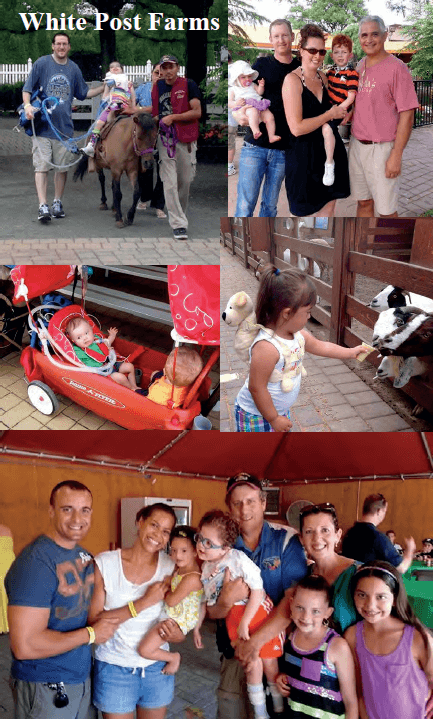 Message from the Executive Director Bob Policastro

It took eight years but out new home is open. The children started to move in during August. This new house is the first of its kind offering a home setting for children that were living in hospitals or nursing homes. Angela's House III care for 8 children and 5 of them are dependent on ventilator support to assist them with breathing. The house was setup similar to our other homes with a comfortable living room, den and dining area off of the kitchen. The bedrooms are in the back of the house with a central nursing area. Each room is colorfully decorated with murals and personal effects giving them a very warm environment for each child. Within the beauty of each room you barely see the oxygen systems on the wall. The home has 24 hour nursing to support the children and their families the opportunity to be in such a beautiful environment. My wife and I understand the heart wrenching feeling of having our medically frail daughter living far away. We are thrilled to reunite families with children that lived as far away as New Jersey and Westchester.
We had our first summer party for the families this past July hosted by White Post Farms. Everyone had a great time as you can see from the photos.
Krantz Motorsports (Darren and Arthur Krantz), sponsored us all summer at Riverhead Raceway. We were proud to have our name on their beautiful cars and trailer. They were able to get companies to sponsor them for each lap they did. This was the best fundraiser we have ever seen. I am overwhelmed at the level of support we have received all year. I had shared with everyone the great shortfalls we had in building this new home and the support at all different levels was amazing. Thank you for your help in assisting medically fragile children in our community.
Come join us on Facebook, Twitter and our website to learn about the exciting events and activities we do all year.
Thanks to Our Supporters
Smithtown High School East Boy's Varsity Soccer and the Leadership Class dedicated a game to Angela's House. The students wore Angela's House shirts for the game. They held a raffle and helped with the awareness for medically fragile children.
Angela's House Golf Outing
We had a full house for our 11th annual golf outing, Indian Hills Country Club was a great host for the event. Event sponsors included Empire National Bank and McKesson Medical Surgical. WRCN radio host Bill Powers passionately spoke about his personal experience of having a medically frail child.
Your Gifts Make a Difference
Donations can be sent to:
Angela's House PO Box 5052
Hauppauge, NY 11788
Angela's House is a 501(c)(3) non-profit organization; your gift is tax deductible to the full extent of the law.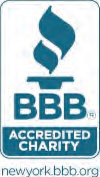 Angela's House uses public programs, grants and donations to assist families caring for their children with special health care needs that are medically fragile, chronically ill or living with a life threatening illness. Your donations and assistance with fundraising allows us to ease the financial burdens our families experience with the day-to-day care of these children. These funds are very important especially for children who need help right away but often must wait months to get assistance through public programs. These funds are used to purchase medical supplies, medical care, therapeutic equipment, and other items not covered by insurance. Below are a few of the families and children we assist in our programs.
Donations in Lieu of Flowers
In a time of grieving, this family displayed great generosity by requesting donations be made to Angela's House in lieu of flowers
Carl Kopf
Marie Lockwood
Donations in Memory of
Anthony Armao
James Bonneville
Dominic Capone
Zachary Cashin
Antonella DiGiovanni
Hannah K. Feldman
Kelly Anne Ficken
Paula Gould
Katelyn Hesselbirg
Carl Kopf
Frances Borsdal Larkin
Brandon LeMarie
Marie Lockwood
Ron Lupo
Joan P. Murray
Arthur Pace
Marian Paestsky
Dolly Piowtrowski
Paulie Poloskey
Angela Policastro
Joan Prisco
Donations in Honor of
The Altbacker Family
Caroline Caggiano
Grace Feeney
Joseph Guadagno
Caroline Serva
Fishing Charter Fundraiser
The prize fish caught at the 7th Annual Angela's House Fishing Fundraiser held on July 30th. We had three boats full of guests that joined us for this fun event sponsored by Captain Chris from the charter boat Fishtail.
Pace's Family Memorial Golf Outing
Rinaldo and Jimmy Pace, along with Angela's House, honored the late Ron Lupo and his family. The outing was at Nissequogue Golf Club.