Angela's House helps to coordinate the complex array of services needed to support families so that they may care for their medically frail children at home. Angela's House offers a home-away-from-home option for medically frail children when they cannot live at home. We understand the day-to-day, year-to-year support is very important for the well being of the children and their families.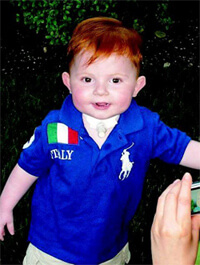 Dylan
Our long story is definitely not one to be jealous of although it does have a very happy ending, Dylan! Dylan has proven to us that there is strength that lies within that we never knew we had. Looking at Dylan you would never know what he has been through, he spends his days thinking that he is the most normal 2 1/2 year old boy in the world.
Born premature into the NICU, Dylan was intubated immediately followed by many tests, medications and interventions. Dylan's respiratory distress is due to a condition called CCHS (Congenital Central Hypoventilation Syndrome) which only affects about 400 people in the world. Basically, Dylan breathes when he's awake and relies on ventilatory support during any periods associated with sleep. Dylan has a trach to guarantee that he gets the necessary vent support.
During his recovery from the trach surgery, he developed what the doctors diagnosed as a gastrointestinal issue associated with CCHS. Dylan's lacking the ganglion cells and peristalsis necessary to move food through his intestines so it was decided to do surgery. He was so 'critical' that this 5 hour surgery was done bedside. He had severe bowel resection of both his large and small intestines which left him with an ostomy bag and a grim outlook on recovery. At this point, Dylan spent so much time in the hospital due to lack of weight gain that the answer was he get a broviac (stable IV that can last for many months). The hope was that he would gain weight from TPN and Lipids which are nutrients/vitamins/fats that go directly into his blood stream. This way he would be guaranteed weight gain in hopes of allowing his gut time to heal. Once again, we were back to hearing that the possibility of him making it through this recovery period was slim. We heard that he was 'not going to make it' for the first three months of his life. During Dylan's amazing recovery we ended up in several PICU's, ER's and rehabilitation hospitals which placed us 5 hours away from home for the 11 months he was hospitalized after birth. Dylan has been in and out of surgeries, blood infections, trach infections, G-Tube infections, radiology, viruses, testing and various settings that are unexplainable. Numerous doctors/surgeons/specialists have told us that it's amazing he has recovered so well and we were finally cleared to go home.
His transition home entailed gathering doctors, 24 hours of nursing, supplies, equipment, inspections, generators, LIPA/fire department/ambulance lists and etc… there are people in and out of the house all day long… my phone/text messaging/email are non-stop! We are just starting to realize that our lives will never resemble the life that we once thought we would have. With this realization, we have accepted the fact that it takes a very long time to establish your 'team' to keep Dylan's details attended to. Angela's House (ATDC) has provided us with ongoing-case-management which oversees all of Dylan's medical, insurance and early intervention needs. It is so helpful to have people in our lives to help make all this seem a bit more manageable. THANK YOU!!!
Message from the Executive Director Bob Policastro

This past year, Angela's House continued to help over 400 children in the community that are medically fragile, chronically ill or living with a life threatening illness. This includes the children living in our two homes and the children living with their parents in the community.
The support we gracious received from the community has been amazing. When you see this newsletter and the people supporting us, it gives us great pride. This support helps us to spread the word that these children are in our neighborhoods. This is very important because when insurance will not cover items, we look to use donations to help cover it. We also use funds raised to help new families that are referred to us that have no support in place.
Angela's House III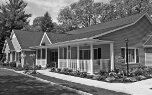 gets the approval to be built. This great news will allow us to help more families caring for their children in a warm, loving environment with 24-hour nursing care. This new home will help to bring children back to New York currently being cared for out of state or in hospitals. This home will also care for ventilator dependent children.
In these economic difficult times, we feel fortunate to be able to create this new home and to help more families. This a dream come true but we realize we cannot do this alone. We realize this home will be very expensive to build. We appreciate your continued support as we take on this monumental project.
The Angel of Hope
Candlelight Ceremony
Is held on the first Saturday of December for all families that have lost a child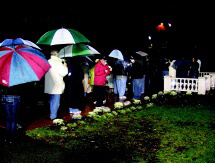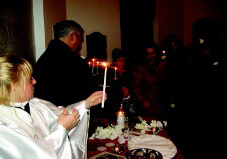 The 2009 vigil was amazing. Over 100 people came to celebrate the candlelight ceremony at the Angel of Hope statue in Eisenhower Park
Thanks to Our Supporters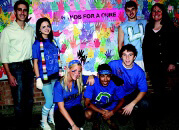 Hauppauge High School did a fundraiser called Hands for a Cure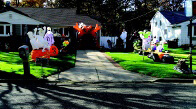 A home is decorated to raise funds for Angela's House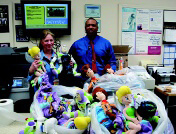 Walmart donations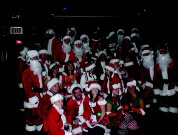 The Pub Crawl fundraiser had many of Santa's helpers.


Brandon LeMaire Benefit for Angela's House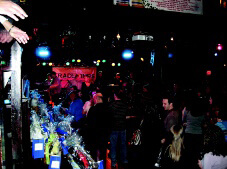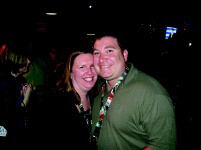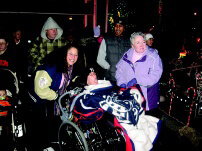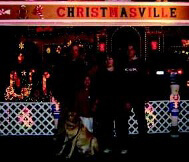 The Buckley Family: Dan, Debi, Chris, Steph & Danielle stand in front of their home. Chris loves seeing the kids faces light up with excitement & joy, it is such a phenomenal feeling. The family collects money to support Angela's House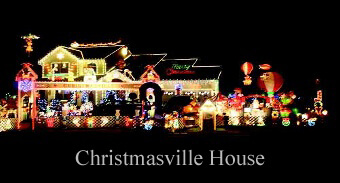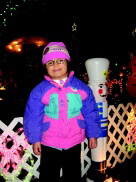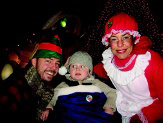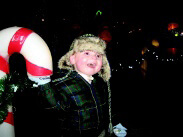 Children of Angela's House visited the Christmasville House in Farmingville. To see more photos visit: www.christmasvillehouse.com
Angela's House Spring Gala
The Gala was a resounding success. Special thanks to our sponsors: Pat and Laurie Norton, The Mark R. Fusco Foundation and Walmart. The Watermills cocktail hour was highlighted with a room full of baskets for the Chinese auction. The theme of the presentation was how Angela's House feels our guests and supporters are our heroes. We had Alex, a 16 year old from East Islip, sing "Hero" by Mariah Carey to show our appreciation to our guests.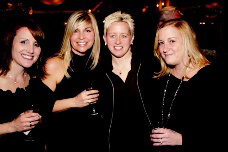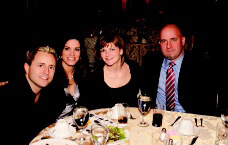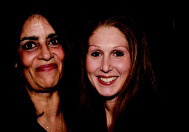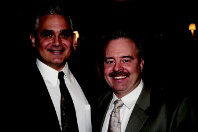 Bob Policastro thanked our honoree Pat Norton, President of Active Web Group, for all his support for Angela's House. Pat and Active Web Group have been very instrumental in setting up and maintaining our website.
Your Gifts Make a Difference
Angela's House uses public programs, grants and donations to assist families caring for their children with special health care needs that are medically fragile, chronically ill or living with a life threatening illness. Your donations and assistance with fund raising allows us to ease the financial burdens our families experience with the day-to-day care needed to support these children. These funds are very important especially for children first indentified to us that need help right away but often must wait months to get assistance through public programs. We use these funds to purchase medical supplies, medical care, therapeutic equipment, and other items not covered by insurance. Below area a few of the families and children we have helped.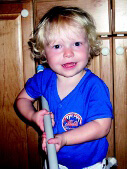 John
Donations can be sent to:
Angela's House
PO Box 5052
Hauppauge, NY 11788
Angela's House is a 501(c)(3) non-profit organization; your gift is tax deductible to the full extent of the law.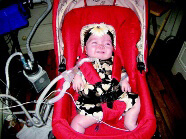 Antonella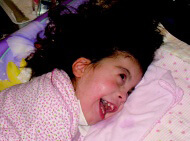 Emma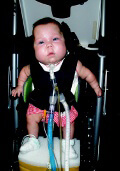 Isabella
Donations In lieu of flowers
In a time of grieving this family displayed great generosity by requesting donations be made to Angela's House in lieu of flowers
Lowell Kaye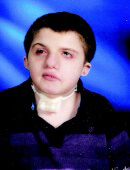 Frank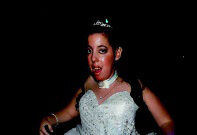 Rachel
Donations in Honor of
Christopher Cannone
Michael Kunkel
John Tramazzo
Leonardi Kids
Chris Hand
Madison Reynolds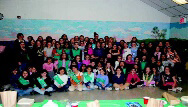 Girl Scouts help Angela's House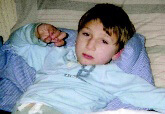 Alex
Donations in Memory ofBraydon Alario
Zachary Cashin
Kelly Ficken
Marguerite Gray
Marie Halligan
Kyle Herring
Katelyn Hesselberg
Abbigail Kleser
Walter Kieser
Brandon LeMaire
Ron Marcheschi
Nicholas Mogavero
Abigail Peyman
Paulie Poloskey
Edwarto Rivadeneira
Patrick Steimel
Keira Sweeney
Michael Scudero
Nichole Kowitt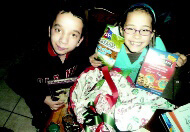 Alex and his sister open a Holiday Gift bag from the staff of Angela's House below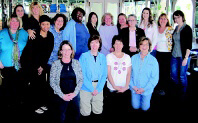 A Night for a Cure at Oheka Castle
This event helped to bring about awareness and raise money for fifteen childhood diseases and illnesses. Oheka Castle generously provided a venue for an enchanted evening. Our student volunteers from the Hauppauge School District did an excellent job playing music, escorting guests, selling raffles, serving food and made a beautiful presentation. The donated baskets that filled teh grand ball room were amazing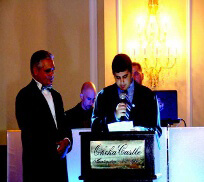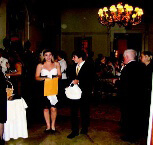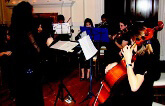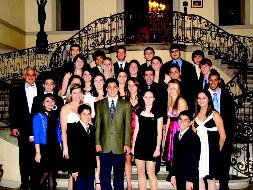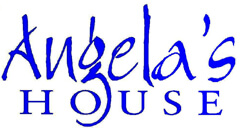 P.O. Box 5052
Hauppauge, NY 11788
SAVE THESE DATES
8th Annual Golf Outing
June 14, 2010
Indian Hills Country Club
Fishing Fundraiser
July 20, 2010 at 4pm
Sailing from Captree State Park
Includes: Fishing & Dinner
7th Annual William J. Pace Memorial Golf Outing
Benefiting: Angela's House
August 30, 2010
at Nissequogue Golf Club