Angela's House helps to coordinate the complex array of services needed to support families so that they may care for their medically frail children at home. Angela's House offers a home-away-from-home option for medically frail children when they cannot live at home. We understand the day-to-day, year-to-year support is very important for the well being of the children and their families.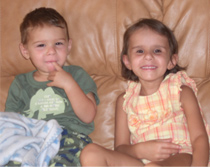 Samantha and Jake
My name is Maria and these are my two beautiful children, Samantha and Jake. In August of 2007 they were diagnosed with Cockayne Syndrome Type II. Their age expectancy is only between 4 and 7 years old. Sam turned 6 in August and Jake will be 3 in October. Both Samantha and Jake are very loving children. Jake is always smiling and laughing. Samantha is constantly giving kisses to everyone on their forehead. They both go to special schools, which they love very much (they both have the title of "mayor" in their schools!)
Cockayne Syndrome is a very rare, neurodegenerative disease characterized by cataracts at birth, developmental delays, tremors, failure to thrive and loss of major milestones. Samantha lost the ability to walk independently at 3 1/2 years old. She can walk a bit with the help of her walker, but suffers from severe tremors since 2 1/2, tremors have made it impossible for her to do much without assistance, such as feed herself or play with most toys. which were getting progressively worse. The tremors have made it impossible for her to do much without assistance, such as feed herself or play with most toys. Sam takes medication to help her sleep and is on her 5th medication for her tremors, which has helped a bit, but her body is unable to tolerate a higher dose. She only weighs 20 lbs. and is having a feeding tube placed in October. Neither Samantha nor Jake can speak but a few words. Jake is still able to walk so far and hasn't started tremoring yet, but he is very delayed.
Recently, I have taken Sam and Jake out of the country for alternative medical treatment. The changes in Jake have really been amazing. He is much more verbal. Although he has poor articulation, he is now saying so many new words and "singing" lots of songs. Physically he has seen remarkable improvement, beginning to climb and walk quicker and steadier. All of his family, therapists and teachers are shocked by the differences in him since May. Samantha has not seen as much progress as Jake, since she is much further along into the progression of the disease than Jake, but her tremors have improved to the point where gross motor wise she is able to sit in a chair without falling and is far less shaky while sleeping or in a resting position. These things are all huge accomplishments considering both Sam and Jake should be regressing, not progressing.
I am taking Sam and Jake again out of the country for this amazing treatment. Although the treatment and travel are very expensive, it is worth every penny if it enables my children to experience a better quality of life while I am blessed to have them here with me.
I also have been lucky enough to have found Angela's House who have been able to help myself and my children immensely through their kind and generous efforts. They have been a huge support and I am so grateful for the help they have given and continue to give.
Sincerely,
Maria Lazazzaro
Message from the Executive Director Bob Policastro

Preparing to write my message this fall made me appreciate even more the support we have seen come our way this year. The economic down turn has hit us all but we have been blessed with new support that is helping us to fill some of the void from our slow economy.
Earlier this year we were successful in expanding our home care programs. We now have two great service coordinators that are assisting families newly referred to us. This is often a very difficult time for parents as they struggle trying to find services and support to help them. The two new service coordinators Colleen Kunkel and Barbara Squillacioti were both previously working with Parent to Parent of NYS. Both Colleen and Barbara have children with developmental disabilities and have a great knowledge of working the system of complex services along with a great sensitivity and understanding of what parents are going through. This addition to our program will be a great asset as they join our intake coordinator Laurie Przystawski, who has been a great asset to parents as they call us. Laurie is also the parent of a medically fragile child and had another son Stephen, who was medically frail and passed away. Laurie had worked for Medicaid for 10 years before coming to us and now assists parents working their way through the Medicaid system.
In the spring we announced that Nassau County approved us to place the Angel of Hope Statue in Eisenhower Park. This monument will be for all parents that have lost a child. We were very excited to see the project move forward. During the summer we had a beautiful groundbreaking ceremony that touched everyone's hearts. The work has started, the Angel was delivered and we hope to have all the construction completed by November.

Both of our construction committee members are United States Marine Veterans; Pat Cassetta and Angelo Ciotta. They have helped to put together a volunteer group that will do all the construction.
Thanks to Our Supporters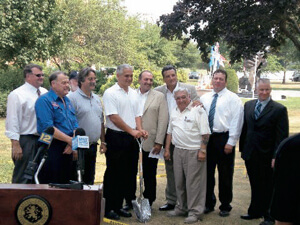 The volunteer group that will help us with the construction of the Angel of Hope Statue.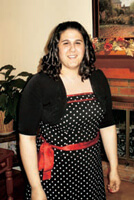 We are very proud of Alyssa Policastro who created an internet fundraiser and outreach, and then she wrote several grant requests to help families. She successfully raised $31,000.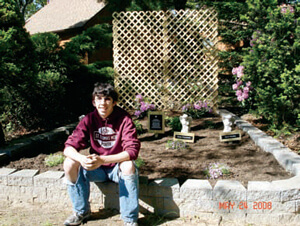 Lenny Carlino from Troop 343 completed his Eagle Scout project at Angela's House. He did something near and dear to his family. He made a memorial garden for children that have passed away. His project was in honor of his sister Elizabeth.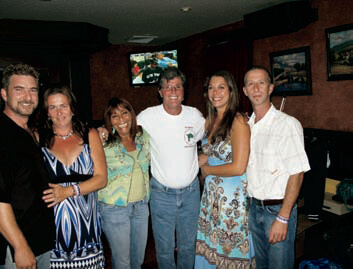 The Committee celebrates the success of their annual Cathal J. Scott Surf Cast Tournament and fundraiser benefiting Angela's House.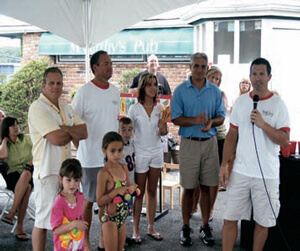 Jay D'Agostino and William Iaia did a bicycle ride in August from Niagara Falls to Long Island sponsored by Double R Construction.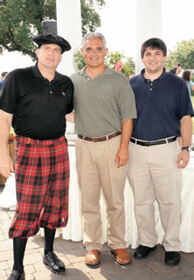 MAXIM GROUP Edward Rose Vice Chairman and General Counsel (left) greets Bob Policastro and his son Bob Jr. at the Maxim Group golf outing and fundraiser to support children in the community outreach program.
Angela's House Golf Outing
On June 2, 2008 at St. George's Golf & Country Club we had a very successful outing. We had perfect weather and a great dinner that followed. Special thanks to our main sponsors Health Pro and Net App.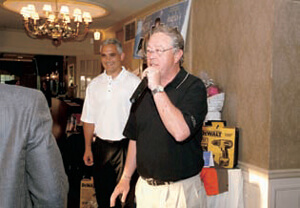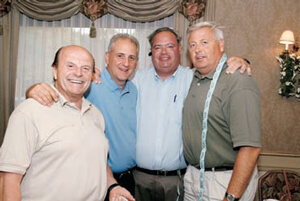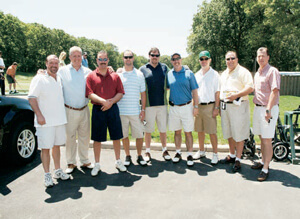 Your Gifts Make a Difference
Angela's House uses public programs, grants and donations to assist families caring for their children with special health care needs that are medically fragile, chronically ill or living with a life – threatening illness. Your donations and assistance with fund raising allows us to ease the financial burdens our families experience with the day-to-day care needed to support these children. These funds are very important especially for children first identified to us that need help right away but often must wait months to get assistance through public programs. We use these funds to purchase medical supplies, medical care, therapeutic equipment, and other items not covered by insurance. Below are a few of the children we assist.
Donations can be sent to:
Angela's House
PO Box 5052
Hauppauge, NY 11788
Angela's House is a 501(c)(3) non-profit organization; your gift is tax deductible to the full extent of the law.
Donations
In Honor or in Memory of
Athena Fogarty
Kelly Anne Ficken
Walter Kieser
Brandon LeMaire
Nicholas Mogavero
Paulie Poloskie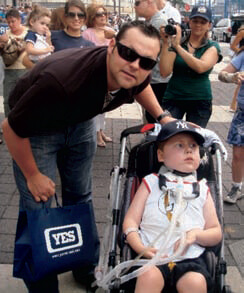 Dylan visits Yankee Stadium and meets Joba Chamberland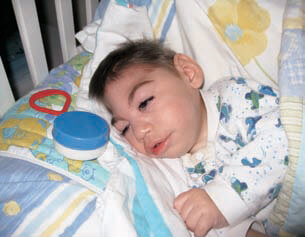 Andrew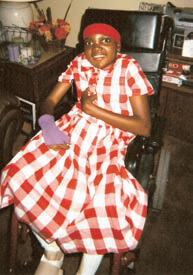 Kristen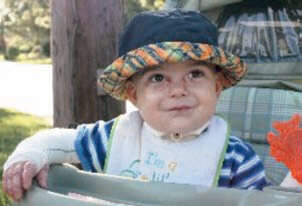 Casey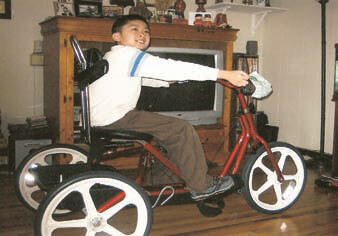 Huy on his new trike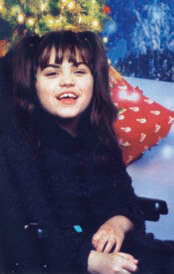 Samantha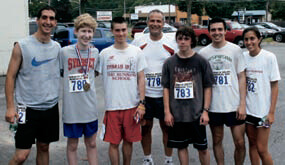 Runners representing Syosset H.S. and The Running School ran in a 5K race to support Angela's House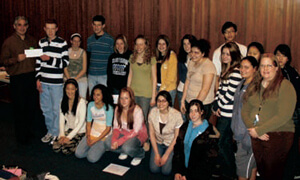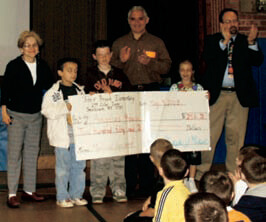 Hauppauge H.S. Interact Club and Forest Brook Elementary School both made a donation to Angela's House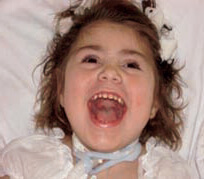 Brielle
William J. Pace Memorial Golf Outing
benefiting Angela's House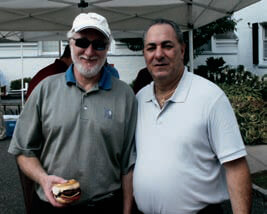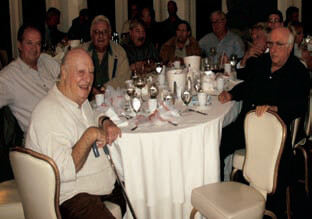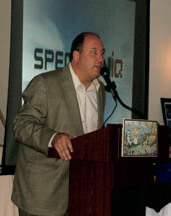 We had a beautiful fall day of golf at Nissequogue Golf Club. Each guest was spoiled with the top of the line hospitality of the Pace family. The guests had plenty of food and fun all day. The classic evening dinner was the famous grilled steaks from Pace's Steak House and the club topped it off with lobsters.
Fishing Charter Fundraiser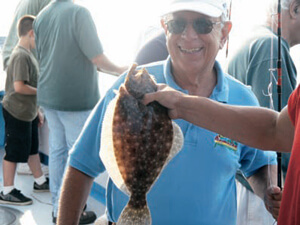 Our Fishing Fundraiser was on July 28 on the charter boat Fishtail. We left from Captree State Park enjoying a beautiful day at sea. Everybody caught plenty of fish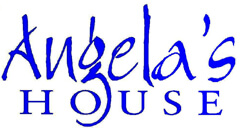 P.O. Box 5052
Hauppauge, NY 11788
SAVE THESE DATES
Spring Gala
March 26, 2009
Watermill Inn
7th Annual Golf Outing
June 1, 2009
St. George Golf & Country Club