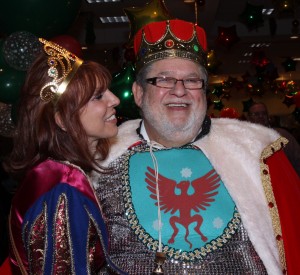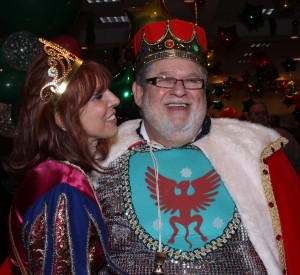 With over 300 guests in attendance at the Watermill, March 31st proved to be a night to remember—especially for Bob Policastro, Executive Director of Angela's House. Dedicated to providing assistance to families caring for children with special healthcare needs, Angela's House  was pleased to honor Arthur Krantz, President and CEO of PRC Industries, and Founder and Director of "We Care for Kids, Inc.," a not-for-profit organization. In a night that truly illustrated the philosophy of Angela's House, the evening had all of the elements of a grassroots, family celebration.
"It's so important to choose an honoree that really embodies your mission," said Policastro. "The whole room was captivated by Arthur's generosity, character, and humor—it was an honor to thank him for all that he does for our organization and the community."
Exceeding their fundraising expectations, 2011 looks promising for the families depending on the programs and services of Angela's house. In an evening that connected decision makers, volunteers, and business owners with the children and families in need, the event was surely a success for the nonprofit community.
As the guest came together in a conga line, guests at the Angela's House Spring Gala danced with hope for a bright future for medically frail children.