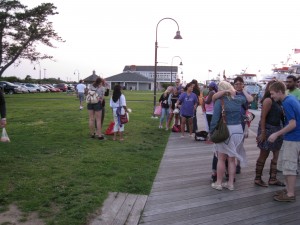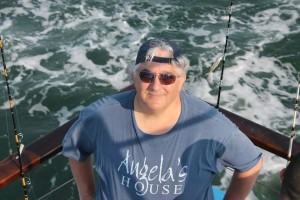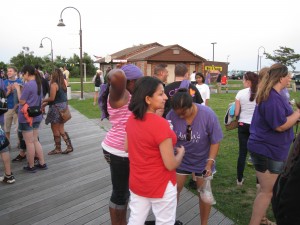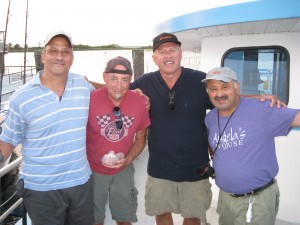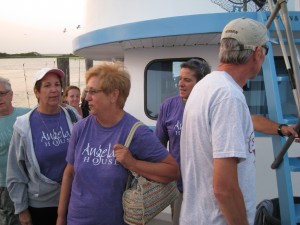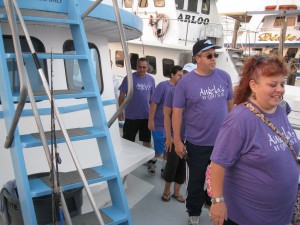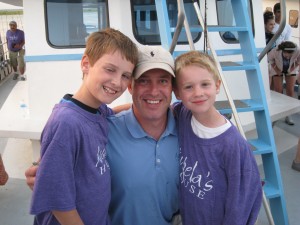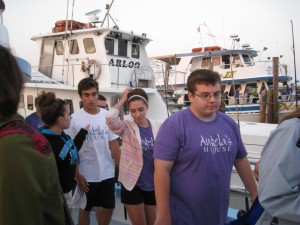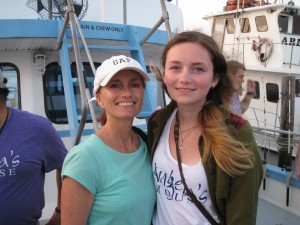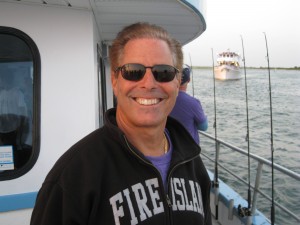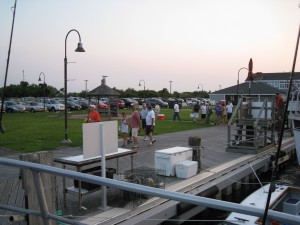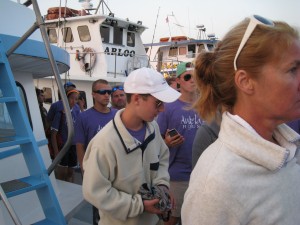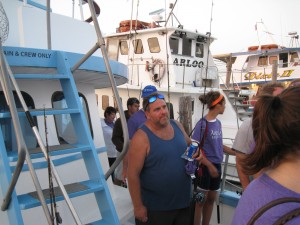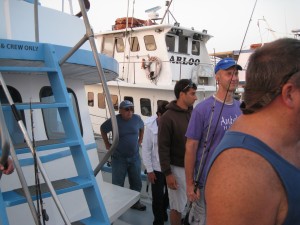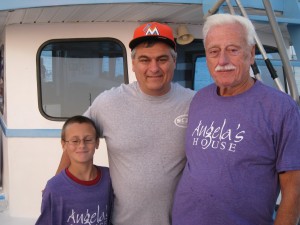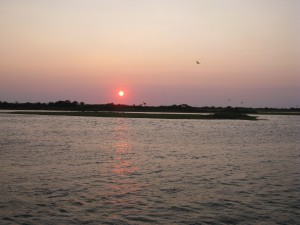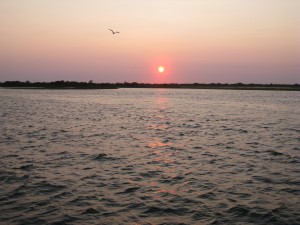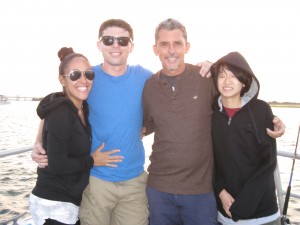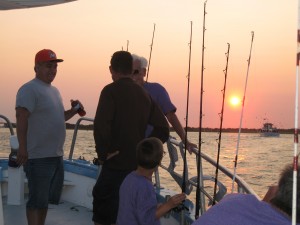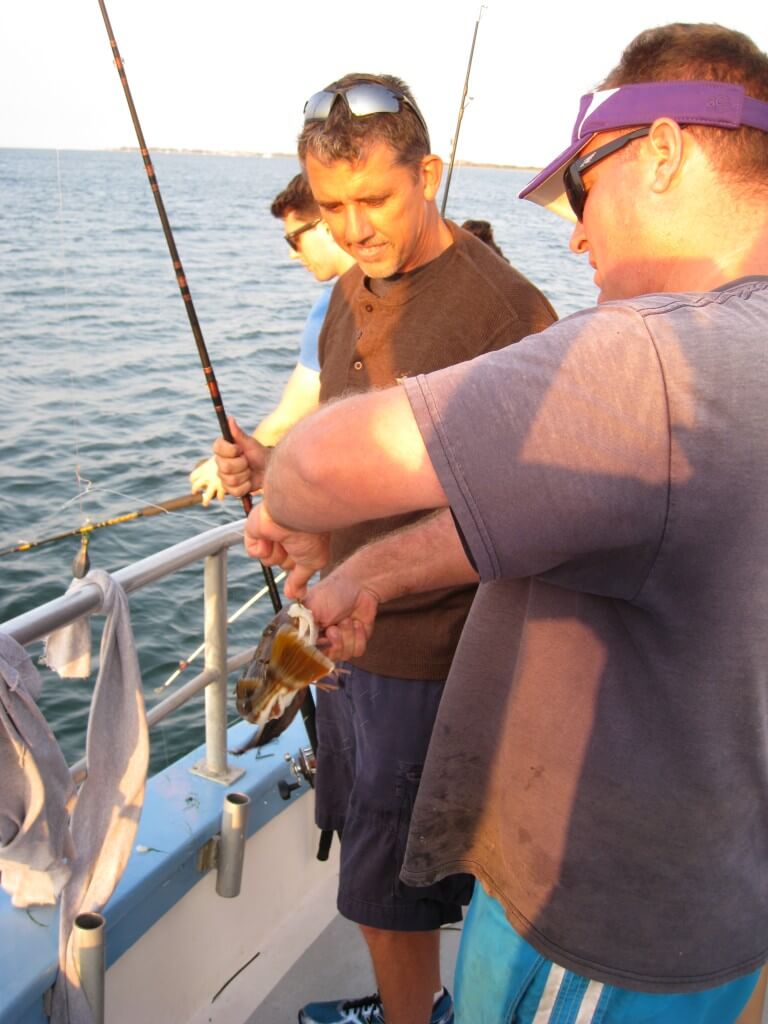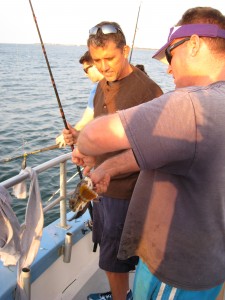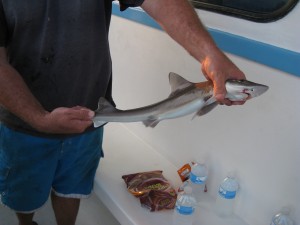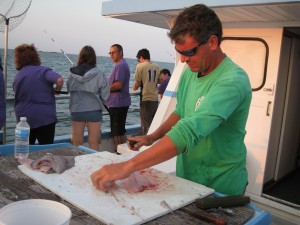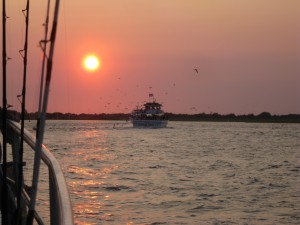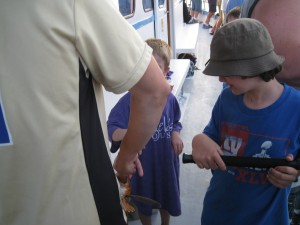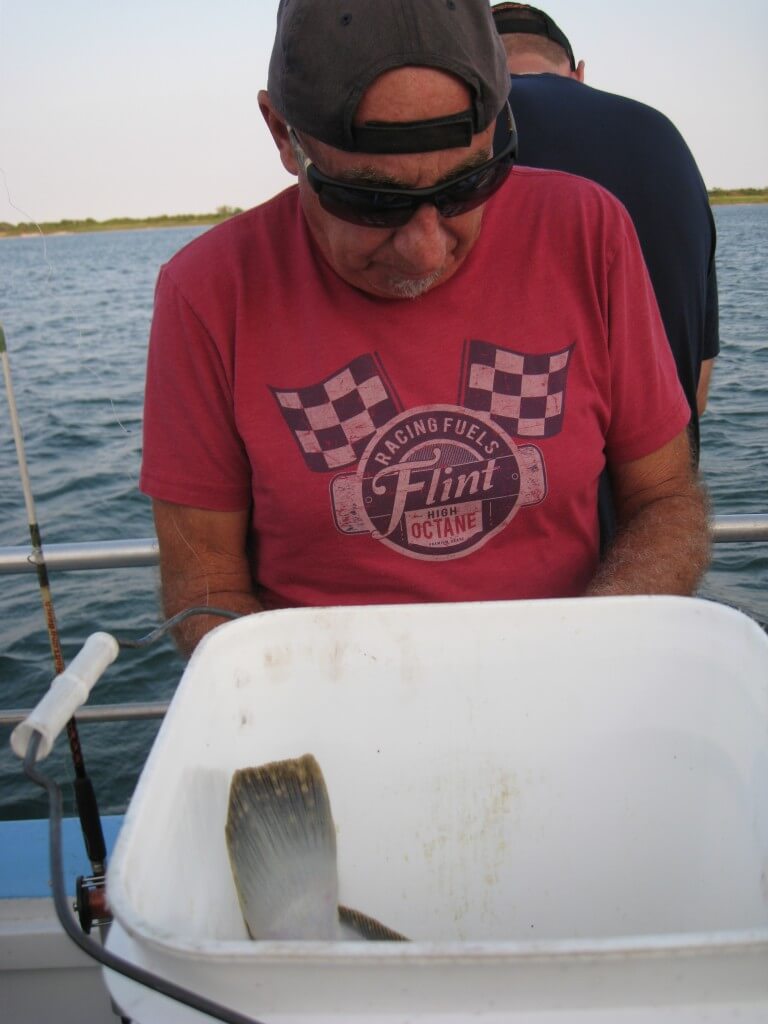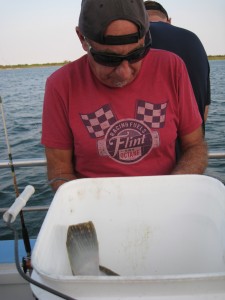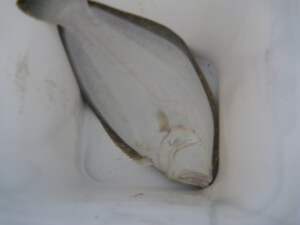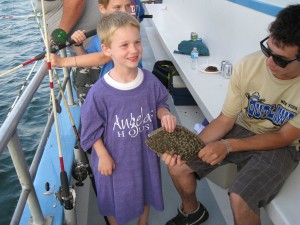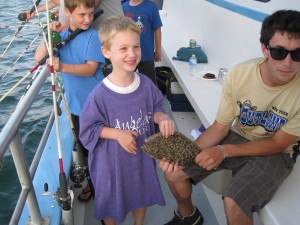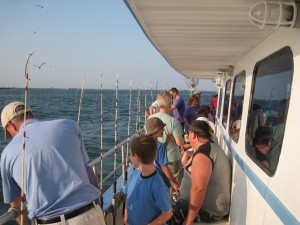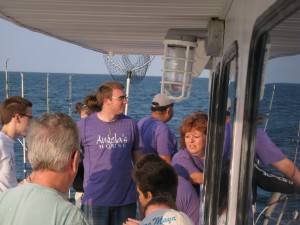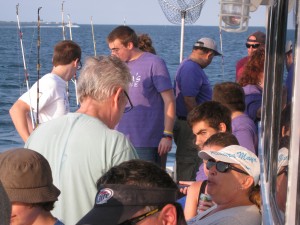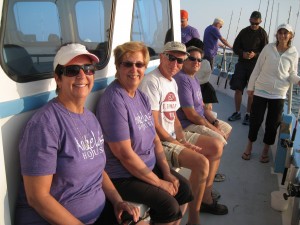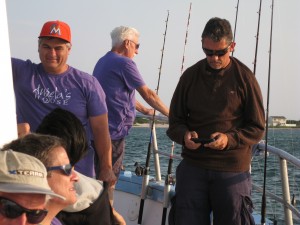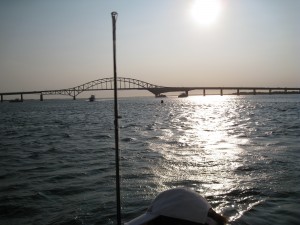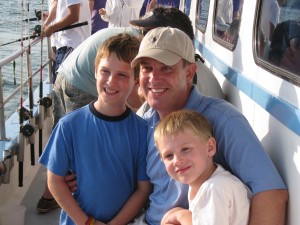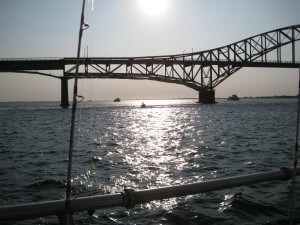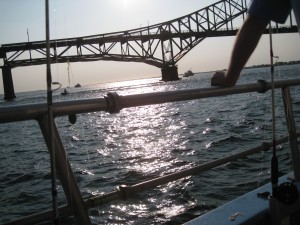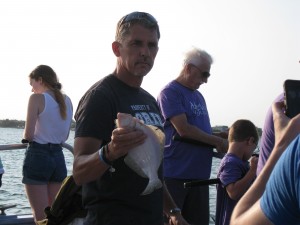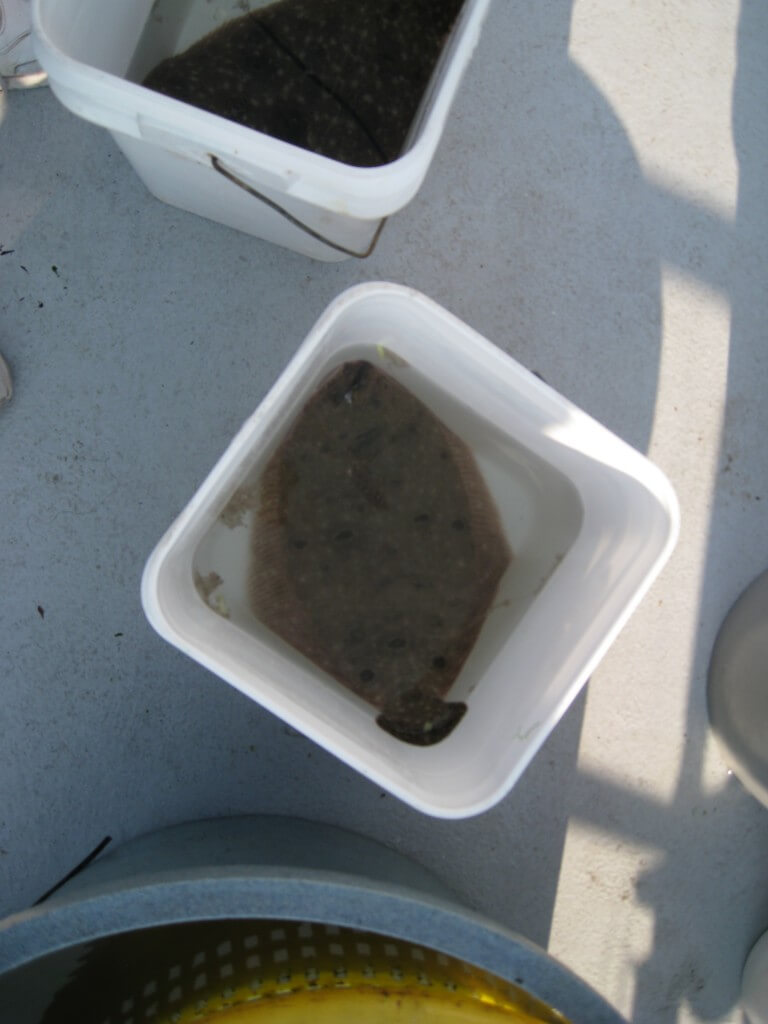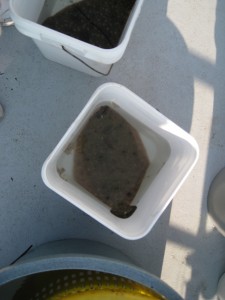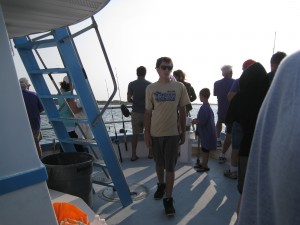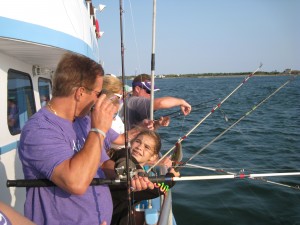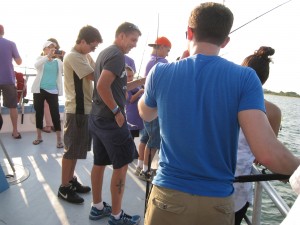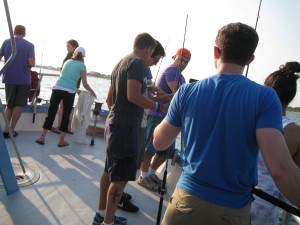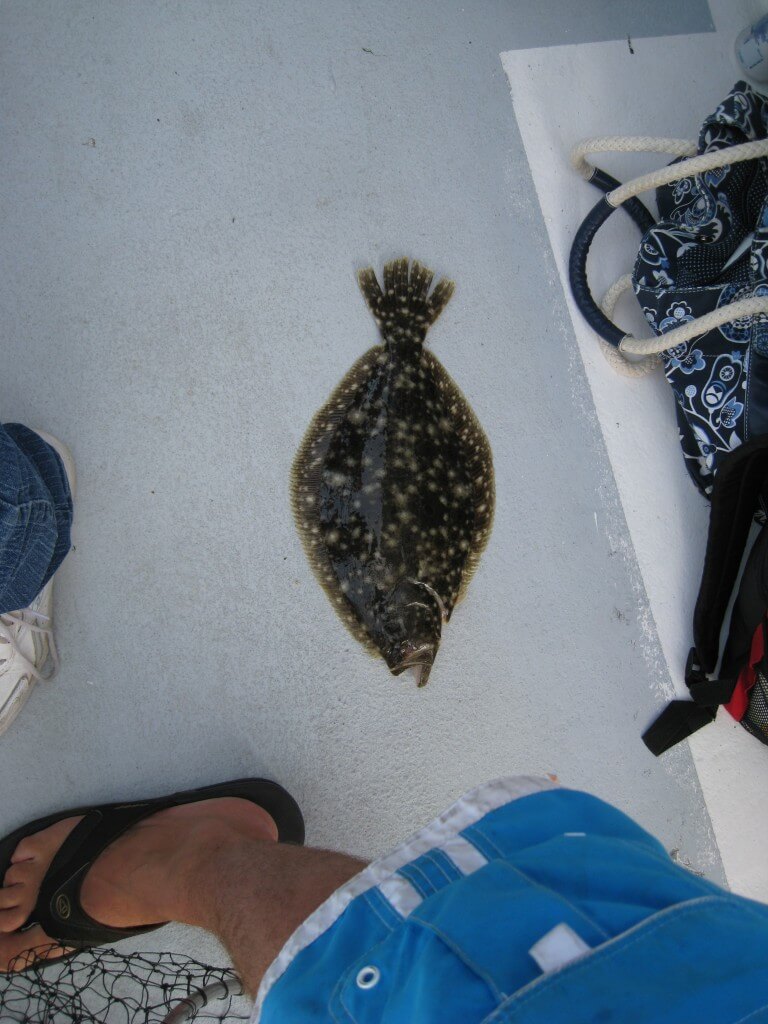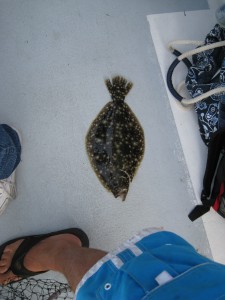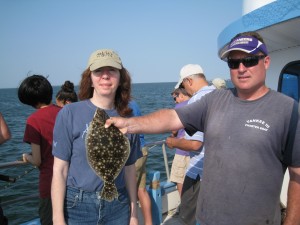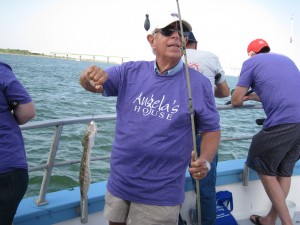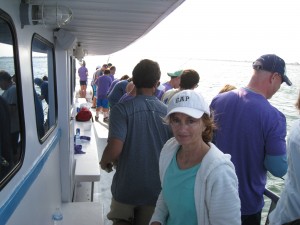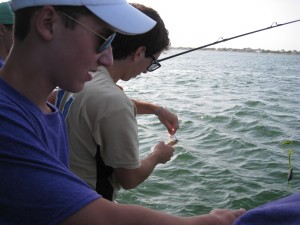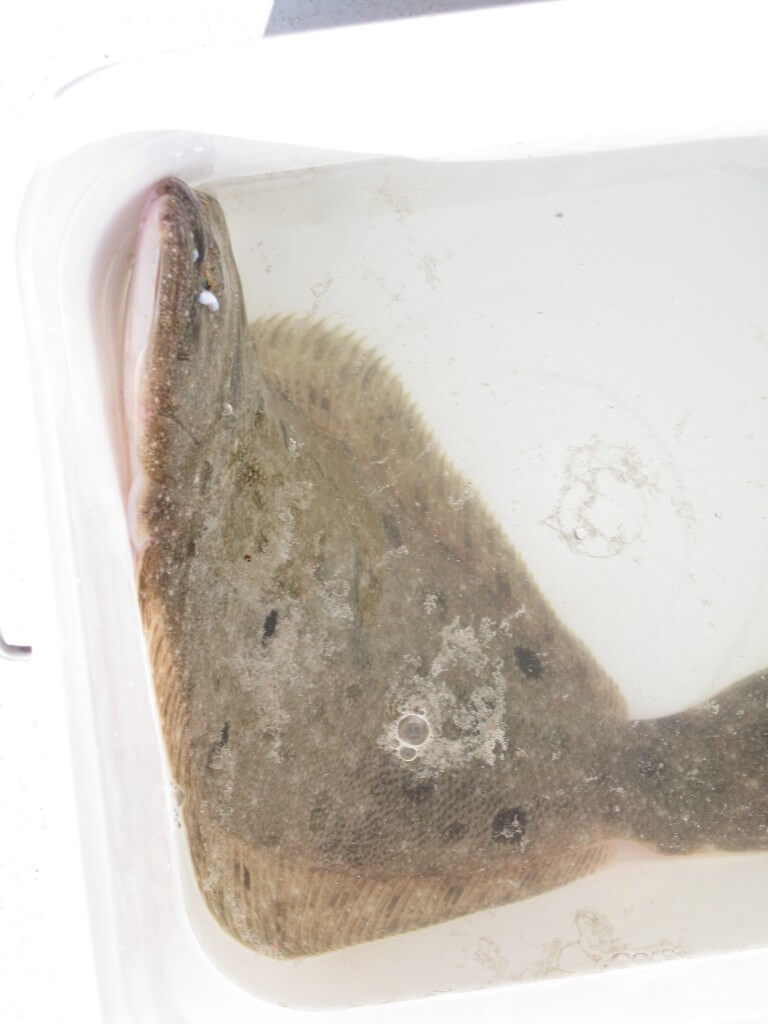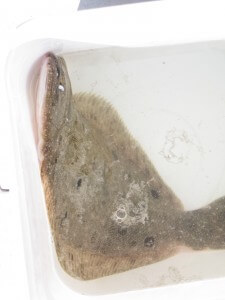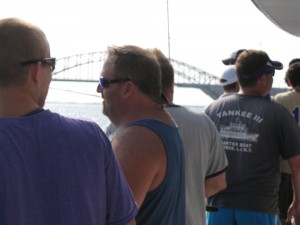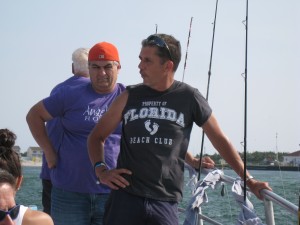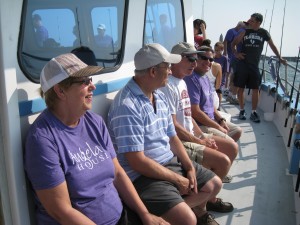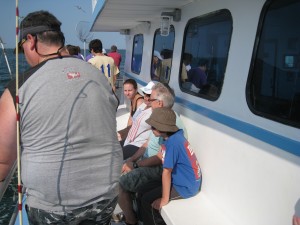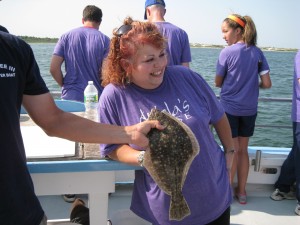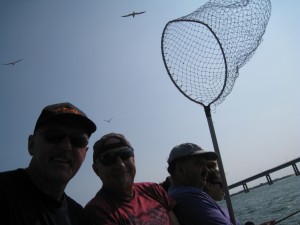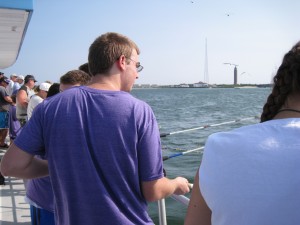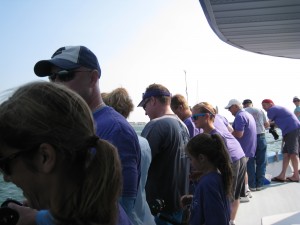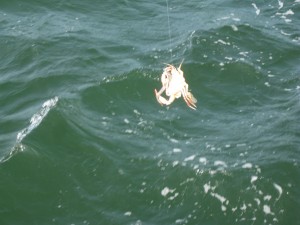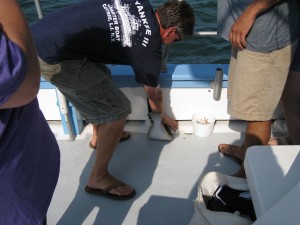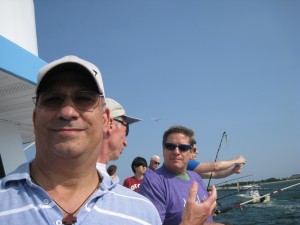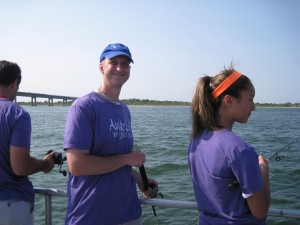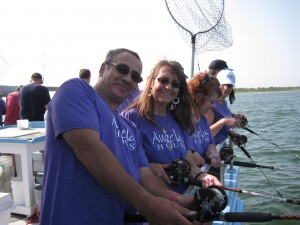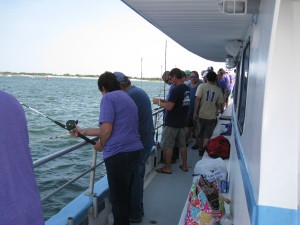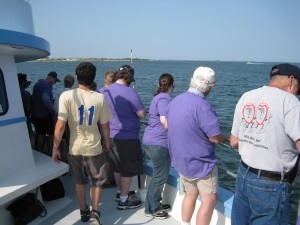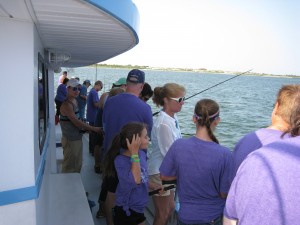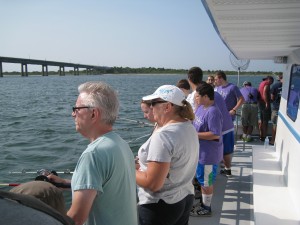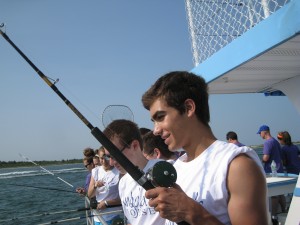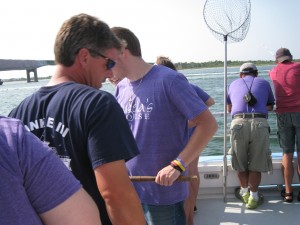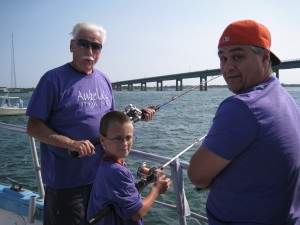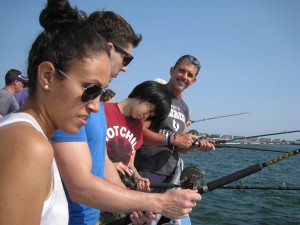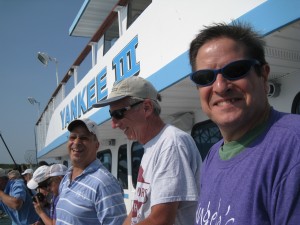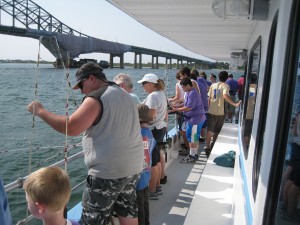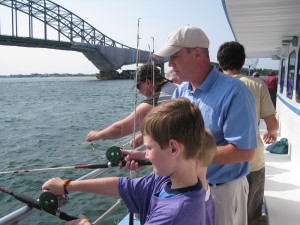 Angela's House SEAsed the Day….
Families, children, and friends of Angela's House set sail on Tuesday evening on a voyage that was relatively short in nature, but a long time coming.  People of all ages took over the boardwalk at Captree Park in Babylon, NY as they waited patiently to step aboard their boats.
It was a warm evening, the sun was shining, the birds were chirping and soon the fish were biting, but not even the warmth of the sun could compare to the warm, appreciative smile and energy of the eager fishermen and women. The biggest smile of them all came from Founder of Angela's House, Bob Policastro. As he greeting each person and helped the children on to the boat, joy radiated off of him, and caused the ocean to glisten that much more.
"The 8th Angela's House fishing trip was as usual, beautiful. Being on the boat with the kids and other people who are passionate about helping the children and families of Angela's House is simply alluring. The sites of the sun setting while the kids are fishing and understanding the value of why they are there is exhilarating." – Karin Caro, Blu Chip Marketing
A fishing trip that first eight years ago with one boat Fish Tale and is now up to 4 boats which has become one of the largest groups at Captree Piers. Dr. and Mrs. Anthony Policastro sponsored the fishing trip fundraiser. Supporters from all walks of life, young and old, came together, all of whom showed their support not only by fishing for a cause but by wearing it literally on their sleeves.  All 250 people in attendance wore the purple Angela's House t-shirts throughout the evening. As the boats sailed into the sunset everyone laughed, ate, and fished together, and soon strangers became friends, united by their love for Angela's House.