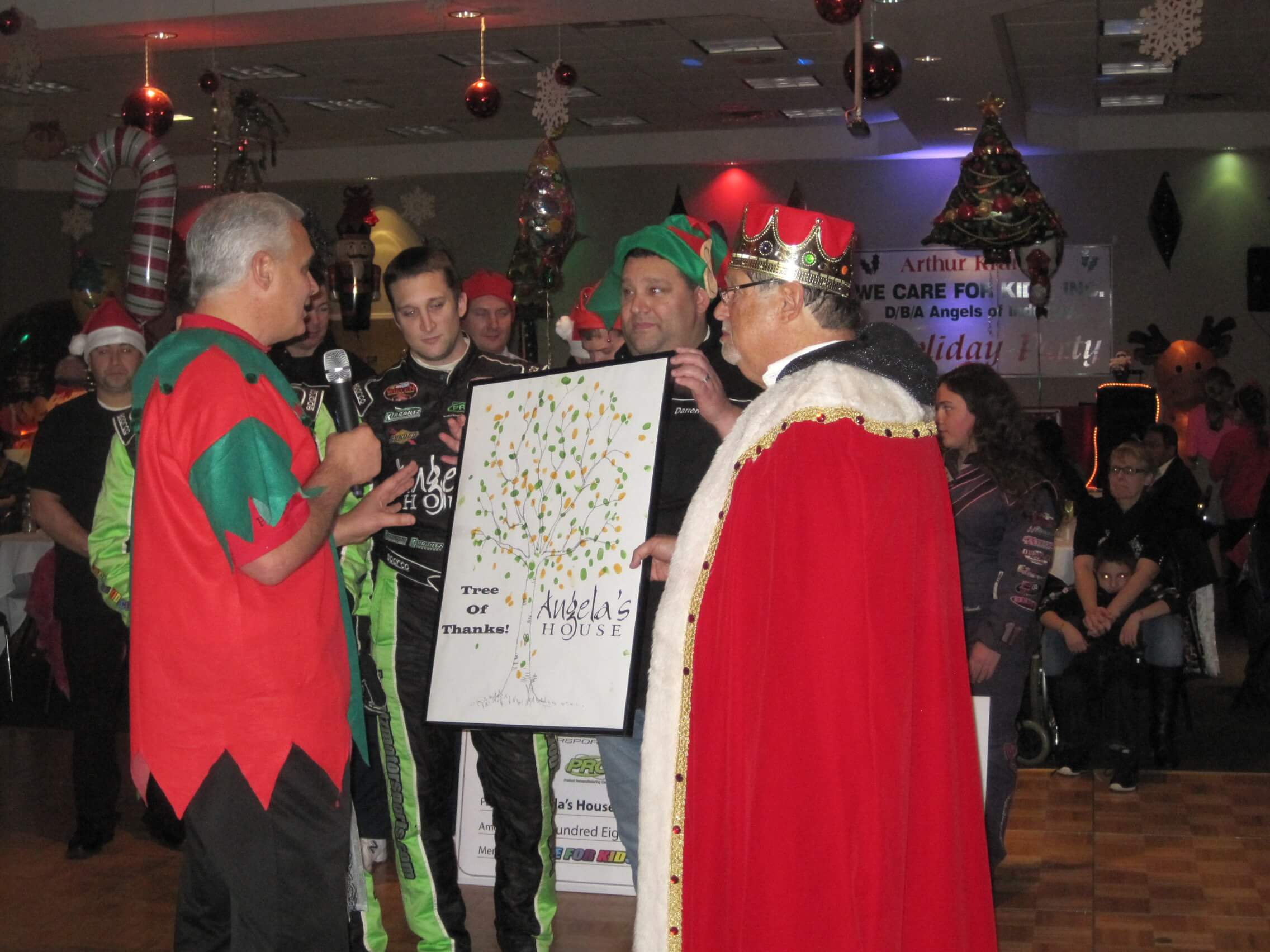 Angela's House held another successful holiday party for the children this December. Arthur Krantz and Bob Policastro work tirelessly to provide a fun time for the children and families every year. 
Arthur Krantz  is  committed, but passionate, in his quest to provide a fantastic celebrations for Angela's House children and their families.   He is indeed the 'Angel' of the Angels of Industry, as dubbed by Newsday in 1999.
He is the founder of 'We Care for Kids Inc.', a not for profit organization.  His belief that 'good will' is contagious, is evident in his spirit and practice.  His foundation is dedicated to providing experiences to be cherished by the children and families who find themselves in challenging life situations.  While he selflessly coordinates, and produces the most poignant memories to be cherished by participants and volunteers alike, he remains exuberant about every moment of the process.  With crown on his head ,   'King' Arthur is truly a man of men, who graciously acknowledges the little angels in his community.