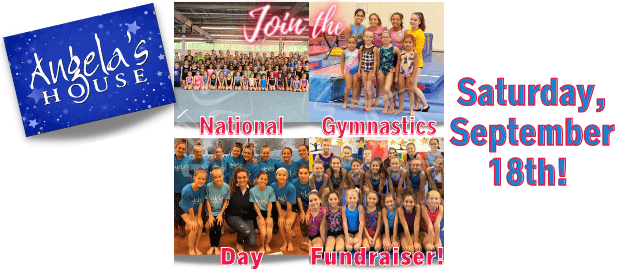 Event Description:
Please join us in celebrating National Gymnastics Day!
What is Angela's House?
Angela's House is a 501(c)3 not for profit organization serving medically frail, technology dependent, chronically ill children, who may also be diagnosed with a developmental disability. The mission of Angela's House is to identify families caring for their child(ren) who may have a severe disability or medical condition so that we may help them obtain supportive services to improve the quality of life for their child(ren) and their families.
These extraordinary children have everyday needs that must be met in order to have the best quality of life possible. In many instances these needs are unable to be met by Medicaid or private insurance and families are left worrying about how and where they are going to obtain the funds to support these critical needs. In response to that need and gap in the system Angela's House created the Everyday Wishes Program to assist those families in obtaining necessary supplies and/or equipment for their child.
The Everyday Wishes Program wishes to provide our families with access to medical supplies, therapeutic equipment, assistive technology, home modifications, respite, counseling, advocacy, service coordination, crisis assistance, special camps and other resources for their medically fragile children that cannot be funded by other means.
What does this day comprise of?
This National Gymnastics Day fundraiser is a linked to showcasing the student's skills as well as helping to raise much needed funds for our Everyday Wishes Program.
Students will receive pledge sheets to bring home and encourage their family members and friends to sponsor them at a certain value (cents/dollars) per move completed within a certain amount of time OR they can opt to pay a flat donation contribution.
Does this event have to take place on September 18th?
No, you can host this event at any point. Please reach out to us to discuss further.
Are there prizes involved?
Prizes are at the discretion of each gym. After the event, Angela's House will provide t-shirts to all students who raise over $50.
We are looking for gyms to participate and host a day of friendly competition for a great cause!
Thank you to our participating gyms! We appreciate your support!!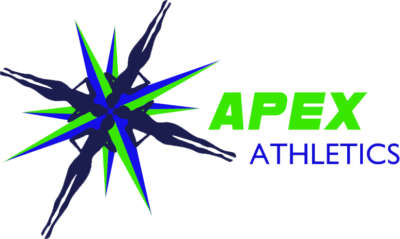 If you have any questions or concerns, please email Angela Perrone at aperrone@angelashouse.org
Please click here for the National Gymnastics Day Pledge sheet, to start pledging!