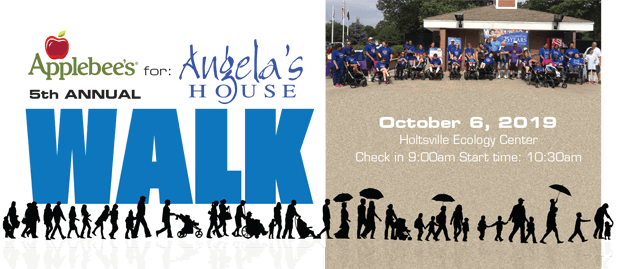 Event Description:
Walkers, Wheelchairs and Strollers are welcome!
Cost:
Entry Fee: pre-registration: $20*
Day of event registration: $25*
~No fee for Angela's House Children and Kids Under 3~
Team registrations also available online 
Highest fundraiser wins a prize!
*Fee does not include $5 parking fee for non-Brookhaven residents. Please bring cash day of to avoid issues at the gate.
2019 Walk Flyer
Date:
10/06/2019
Time:
See Schedule Below
Location:
The Holtsville Ecology Center
249 Buckley Rd, Holtsville, NY 11742
Schedule:
Check in: 9:00am
Start time: 10:30am
For information regarding the weather, please click here
Visit the Animal Preserve
Enjoy lunch, provided by Applebee's
Music and other fun activities!